Renault left Formula E due to 'aggressive' F1 goals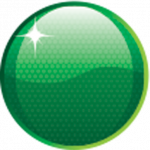 Renault says that it has opted to hand over its Formula E entry to Nissan due to its "aggressive goals" in Formula 1.
Nissan will provide factory backing to the e.dams team from the 2018/19 season, replacing its alliance partner Renault.
The French manufacturer became an official factory entry in 2015/16, the first season in which manufacturers could develop their own powertrains, having been a partner of e.dams in the championship's inaugural season in 2014/15.
It helped e.dams retain the teams' title and won the drivers' crown with Sebastien Buemi, then wrapped up the teams' championship again in 2016/17.
Nissan's announcement omitted any reference of Renault, but the French manufacturer later confirmed its exit from Formula E and cited its F1 program as a catalyst.
"We had an incredible championship run during our first three years in Formula E and look forward to a competitive fourth season with the benefit of a very stable environment at Renault e.dams," said Thierry Koskas, Groupe Renault executive vice president of sales and marketing.
"As a pioneer in EV, we have learned a tremendous amount about high-performance electric vehicles and energy management that directly benefits our EV customers.
"After season four (2017/18) we will focus resources on our aggressive goals for Formula 1 and we look forward to continuing to gain benefits from motorsport racing across the alliance with Nissan."
Renault's return to F1, which is in its second season, has been growing in intensity as it looks to accelerate its target of fighting for the world title by 2020.
In addition to its engine supply deals, which will comprise Red Bull and McLaren next season, Renault has undertaken an aggressive recruitment and development process over the past 18 months.
Renault added more than 80 personnel across 2016, and stressed it needed to continue to grow its staff numbers and upgrade its facilities at Enstone this year.
That process has helped Renault score 48 points in 2017, 40 more than it did in its comeback year, and it retains an outside chance of stealing fifth in the constructors' championship.
Renault statement's claimed that "given the competitiveness of the environment, Renault and Nissan will work together to ensure a smooth transition, leveraging the expertise and development already available".
FE will drop its mid-race car swaps in 2018/19, which will mark the biggest technology step in the series' short history.
The manufacturers' powertrains will need to last the entire race and Renault has invested heavily in its new motor/gearbox/inverter package for the rule change.
Its development started two years ago and the team has admitted to compromising its 2017/18 package to allow maximum focus for 2018/19.
Nissan will therefore utilise Renault technology in its first FE season, though the powertrain is likely to be homologated as Nissan's own.
Buemi and team-mate Nico Prost extended their deals with the team to include the 2018/19 season and are expected to continue, with e.dams remaining the operating team.
The 2017/18 season begins with a double-header in Hong Kong on December 2-3.