Red Bull denies hiding engine upgrade from Ricciardo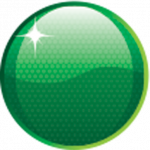 Red Bull Racing says that it was not trying to blindside Daniel Ricciardo when it issued team-mate Max Verstappen an engine upgrade without telling the Australian.
Ricciardo only found out from the media that Verstappen had been given Renault's new-spec engine, which includes 2018 development parts, for the United States Grand Prix weekend.
The engine was estimated to yield a 0.2s gain, and Ricciardo was surprised to find out after qualifying that Verstappen had a slight performance advantage.
Ricciardo's lack of knowledge about the engine situation prompted conspiracy theories about RBR favouring Verstappen, especially in light of the Dutchman's new long-term contract.
However, the team says it never thought to mention the upgrade to Ricciardo because it did not believe there was a worthy performance gain from the new power unit.
"It is very difficult for us to measure what the difference is," said RBR boss Christian Horner.
"Renault have only made one engine available to each team and Max was due a change here.
"So obviously it made logical sense for that to go in his car this weekend and take the (grid) penalty.
"The intention with Daniel, and it is still the intention, is to not to have to take a penalty between now and the end of the season."
Pushed on whether being open with Ricciardo was an attempt to keep the different spec hidden, Horner said, "The spec is so marginal. We cannot measure the difference.
"It is within a fuel flow meter, so it is the same."
Ricciardo was forced out of the United States Grand Prix after his Renault engine shut down when it began losing oil.
The West Australian would have finished on the podium had he not experienced the issue, believes Horner.
"Daniel was losing oil with the engine and then it went into a safe mode, so I hope that that engine is salvageable.
"It is a great shame because he was hustling Valtteri (Bottas) very hard and looked very competitive at the beginning of the race.
"I think he would have been on the podium quite straightforward."