Work begins on Coffs Harbour Super Special Stage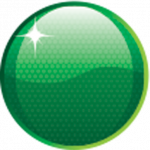 Construction has commenced on the Super Special Stage for next month's Rally Australia round in Coffs Harbour.
The 1.27km stage, set on Jordan Esplanade near the Coffs Harbour Jetty will feature a motocross-style berm, two runs at an oceanside jump, and the VisitNSW Coppintop, a roundabout-style obstacle.
The stage has been designed to show off the jetty area and the Pacific Ocean.
"There isn't another location like this in the entire WRC season, where the cars jump at speed against the backdrop of Pacific Ocean breakers rolling into Gallows Beach," said Clerk of Course Wayne Kenny.
"In all likelihood there will be surfers watching from their boards at the cars race by.
"The course including the jump, Optus Berm, and VisitNSW Coppintop will allow excellent spectator viewing while challenging the drivers.
"It's tight and lined in places with concrete walls and the drivers will know a simple mistake here could end their rally."
Work is also set to begin to set up the Service Park at C.ex International Stadium.
Kennards Hire Rally Australia will be held from November 16-19, with action on the Destination NSW Super Special Stage to be held on Friday and Saturday afternoon from 1654 local time/AEDT.
CLICK HERE for your chance to win the ultimate trip for two to Rally Australia.