World Rallycross to race in USA from 2018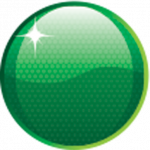 The FIA World Rallycross Championship has inked a five-year deal which will see it race in the United States for the first time.
World RX rights holder IMG has signed a deal which will take the championship to the Circuit of the Americas, with the first round at the Texas circuit on September 29-30 next year.
"The United States of America has been on our radar since the World Championship began in 2014 but we were determined to wait for the right opportunity," said IMG's World RX Managing Director Paul Bellamy.
"We have been in discussion with a number of venues across the USA but COTA shared our vision for the world championship and can deliver a key objective of building a first-class rallycross facility.
"With IMG's strong presence throughout the US we are confident that the COTA World RX event will be a huge success."
According to Bellamy, the rallycross circuit will take in the stadium section of the Formula 1 circuit between Turns 12 and 15.
The 2018 calendar, set to be released in provisional form on October 24 (European time), will again run for 12 rounds.
There will be nine European rounds, one less than in 2017 in order to accommodate the USA, plus Canada and South Africa.