Wilson Group to headline 2018 Carrera Cup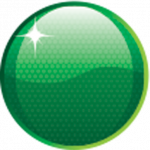 Porsche Carrera Cup Australia has secured Wilson Security as the title partner for the 2018 championship which will see the next generation Porsche 911 GT3 and the largest field since its inception in 2003.
The title partnership will provide Wilson Security with deep brand integration across the entire championship, including series logo, car signage, podium and media backdrops, television graphics and digital and social media rights.
In addition, Wilson Security will have naming rights to the Porsche Drivers Lounge, as well as the end of season Awards Dinner.
The Wilson Group's new alignment with Porsche also provides the Australian-based organisation with a strategic platform to connect with its key customers through Porsche's exclusive drive and customer experiences extending the partnership well beyond the race rack.
"This is a significant alignment between two strong brands in Wilson Security and Porsche. We're thrilled to announce this partnership and we're excited by the vast opportunities this presents in 2018," said Group Chief Executive Officer of Wilson Group, John McMellan.
"Wilson Security has been involved with Porsche Carrera Cup through various driver partnerships, including new Carrera Cup champion David Wall. We're looking forward to building on this with a wider series and brand involvement for what will be a tremendous season on and off the track."
The partnership is the latest round of major news for Carrera Cup after selling out the initial allocation of cars, ensuring strong participation for the coming season.
"Porsche is thrilled to have Wilson Security on board as the Carrera Cup title partner for 2018. The timing of Wilson Security joining the Porsche family couldn't be better as we conclude the 2017 season and look forward to a fully subscribed grid in 2018," said Porsche Cars Australia Director of Marketing & Motorsport, Toni Andreevski.
"Porsche is in the unique position to offer Wilson Security not only a strong motor racing platform in Carrera Cup but also exclusive additional opportunities through bespoke customer experiences that only come with a strategic alignment. We look forward to this exciting new partnership and working with Wilson Security throughout 2018."
The 2018 Porsche Wilson Security Carrera Cup Australia championship will debut on track on January 24 at Sydney Motorsport Park at the official hand-over of the new 911 GT3 Cup race cars to teams.
VIDEO: Wilson Group to sponsor Carrera Cup in 2018