Van der Mark to ride Tech 3 Yamaha in Malaysia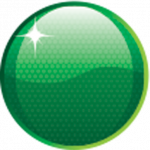 Michael van der Mark will fill Jonas Folger's seat in this coming weekend's Malaysian Grand Prix.
Van der Mark becomes the third sub for the unfit German, who first missed the Japanese Grand Prix just over a fortnight ago and is believed to be suffering mononucleosis.
The Dutchman had been set to ride Valentino Rossi's factory Yamaha in Aragon last month before Rossi made a shock return while still nursing a broken leg.
Van der Mark will instead make his MotoGP debut with one the Japanese marque's satellite teams, Tech 3.
"It goes without saying that I am really excited," said the man who is sixth in the Superbike World Championship after the weekend's penultimate round at Jerez.
"I came quite close to getting the opportunity to ride a MotoGP bike a few weeks ago, but it didn't work out.
"Then Hervé (Poncharal, Tech 3 team owner) called, and although I will have a busy schedule, I could not say no to this chance.
"Luckily, I know Sepang, but the MotoGP riders have done a lot of tests there this year, so everyone will be fast.
"However, I just want to enjoy this weekend, to improve myself and see how it is to ride the YZR-M1."
Van der Mark turns 25 years old on the day before the Malaysian Grand Prix race weekend, which starts on Friday 27 October.
Kohta Nozane rode in Folger's place in Japan and Australian Broc Parkes on home soil at Phillip Island.
Parkes finished 22nd, last of the finishers.