Truex Jr. takes emotional win at Kansas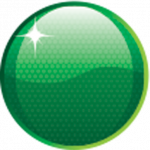 Martin Truex Jr. has won his seventh race of the season with what was an emotional victory at Kansas.
Truex had to fight through the field firstly for an on-track penalty for a re-start infringement and then he made an unscheduled stop for a loose wheel. Hanging above all of this was the death of crew member Jim Watson from a heart attack the night before at the race track.
The race was the final event in the Round of 12, with big names Kyle Larson and Matt Kenseth along with Ricky Stenhouse Jr. and Jamie McMurray all eliminated.
Larson had engine failure, while Kenseth and McMurray got caught-up in a multicar wreck triggered by Erik Jones looping his car in front of the field on a re-start.
Kenseth came to pit road and too many men went over the wall to try and make repairs. Under NASCAR's rules that meant automatic disqualification; although with the amount of damage it was most likely Kenseth would not have re-joined the race.
Jimmie Johnson and Kyle Busch having to fight their way into the Final 8. Johnson fighting back from a day of handling issues which saw him spin twice.
"I can't say enough about all these guys on the Furniture Row/Bass Pro Toyota, I'm just really proud of them," said Truex.
"Our great friend Jim Watson, losing him last night, I want to send condolences to his family. He was a heck of a guy and a great worker and helped put a lot of speed in these Furniture Row Toyotas.
"I'm excited to get this one at Kansas. It feels really awesome. It's really Furniture Row's home track. It feels really good to win here. In the spring it was heartbreak and then today it looked like it wasn't going to happen and we persevered.
"I was definitely thinking about Jim and his family. It's crazy how things all work out."
The series heads to Martinsville next weekend for what is always a dramatic race on the flat half-mile track known as the "Paperclip".
VIDEO: Race recap

VIDEO: Truex Jr. speaks after the race

RESULTS: Hollywood Casino 400 – Kansas Speedway
| | | | | | |
| --- | --- | --- | --- | --- | --- |
| Cla | No. | Driver | Make | Laps | Laps Led |
| 1 | 78 |  Martin Truex Jr. | Toyota | 267 | 89 |
| 2 | 41 |  Kurt Busch | Ford | 267 | |
| 3 | 21 |  Ryan Blaney | Ford | 267 | 2 |
| 4 | 24 |  Chase Elliott | Chevrolet | 267 | |
| 5 | 11 |  Denny Hamlin | Toyota | 267 | 4 |
| 6 | 37 |  Chris Buescher | Chevrolet | 267 | |
| 7 | 88 |  Dale Earnhardt Jr. | Chevrolet | 267 | |
| 8 | 4 |  Kevin Harvick | Ford | 267 | 36 |
| 9 | 43 |  Aric Almirola | Ford | 267 | |
| 10 | 18 |  Kyle Busch | Toyota | 267 | 107 |
| 11 | 48 |  Jimmie Johnson | Chevrolet | 267 | |
| 12 | 27 |  Paul Menard | Chevrolet | 267 | |
| 13 | 2 |  Brad Keselowski | Ford | 267 | 16 |
| 14 | 3 |  Austin Dillon | Chevrolet | 267 | |
| 15 | 5 |  Kasey Kahne | Chevrolet | 267 | |
| 16 | 13 |  Ty Dillon | Chevrolet | 267 | |
| 17 | 38 |  David Ragan | Ford | 267 | |
| 18 | 95 |  Michael McDowell | Chevrolet | 267 | |
| 19 | 14 |  Clint Bowyer | Ford | 267 | |
| 20 | 6 |  Trevor Bayne | Ford | 267 | |
| 21 | 22 |  Joey Logano | Ford | 267 | |
| 22 | 32 |  Matt DiBenedetto | Ford | 267 | |
| 23 | 34 |  Landon Cassill | Ford | 265 | |
| 24 | 72 |  Cole Whitt | Chevrolet | 263 | |
| 25 | 15 |  Reed Sorenson | Chevrolet | 263 | |
| 26 | 33 |  Jeffrey Earnhardt | Chevrolet | 261 | |
| 27 | 23 |  Corey Lajoie | Toyota | 261 | |
| 28 | 55 |  Gray Gaulding | Toyota | 259 | |
| 29 | 17 |  Ricky Stenhouse Jr. | Ford | 256 | |
| 30 | 51 |  B.J. McLeod | Chevrolet | 254 | |
| 31 | 83 |  Brett Moffitt | Toyota | 238 | |
| 32 | 47 |  A.J. Allmendinger | Chevrolet | 232 | |
| 33 | 31 |  Ryan Newman | Chevrolet | 203 | |
| 34 | 1 |  Jamie McMurray | Chevrolet | 198 | 1 |
| 35 | 77 |  Erik Jones | Toyota | 197 | |
| 36 | 19 |  Daniel Suarez | Toyota | 197 | |
| 37 | 20 |  Matt Kenseth | Toyota | 197 | |
| 38 | 10 |  Danica Patrick | Ford | 197 | |
| 39 | 42 |  Kyle Larson | Chevrolet | 73 | |
| 40 | 00 |  Derrike Cope | Chevrolet | 35 | |
STANDINGS
| | | | | | | | | |
| --- | --- | --- | --- | --- | --- | --- | --- | --- |
| Pos | | Pts | Behind | Wins | Starts | Top 5's | Top 10's | |
| 1 | Martin Truex Jr. | | | 7 | 32 | 15 | 22 | 3 |
| 2 | Kyle Busch | | | 4 | 32 | 12 | 19 | 8 |
| 3 | Brad Keselowski | | | 3 | 32 | 13 | 18 | 2 |
| 4 | Kevin Harvick | | | 1 | 32 | 10 | 19 | 4 |
| 5 | Jimmie Johnson | | | 3 | 32 | 4 | 11 | 0 |
| 6 | Denny Hamlin | | | 2 | 32 | 14 | 19 | 1 |
| 7 | Ryan Blaney | | | 1 | 32 | 4 | 12 | 1 |
| 8 | Chase Elliott | | | 0 | 32 | 10 | 18 | 1 |
| 9 | Kyle Larson | | | 4 | 32 | 14 | 19 | 3 |
| 10 | Matt Kenseth | | | 0 | 32 | 8 | 14 | 2 |
| 11 | Jamie McMurray | | | 0 | 32 | 3 | 16 | 0 |
| 12 | Kasey Kahne | | | 1 | 32 | 3 | 6 | 0 |
| 13 | Kurt Busch | | | 1 | 32 | 6 | 14 | 0 |
| 14 | Austin Dillon | | | 1 | 32 | 3 | 4 | 0 |
| 15 | Ricky Stenhouse Jr. | | | 2 | 32 | 4 | 7 | 1 |
| 16 | Ryan Newman | | | 1 | 32 | 7 | 12 | 0 |
| 17 | Joey Logano | | | 1 | 32 | 10 | 15 | 1 |
| 18 | Clint Bowyer | | | 0 | 32 | 5 | 12 | 0 |
| 19 | Erik Jones | | | 0 | 32 | 4 | 12 | 1 |
| 20 | Daniel Suarez | | | 0 | 32 | 1 | 12 | 0 |
| 21 | Trevor Bayne | | | 0 | 32 | 2 | 5 | 0 |
| 22 | Dale Earnhardt Jr. | | | 0 | 32 | 1 | 7 | 2 |
| 23 | Paul Menard | | | 0 | 32 | 2 | 3 | 0 |
| 24 | Ty Dillon | | | 0 | 32 | 0 | 0 | 0 |
| 25 | Chris Buescher | | | 0 | 32 | 0 | 4 | 0 |
| 26 | Michael McDowell | | | 0 | 32 | 1 | 1 | 0 |
| 27 | AJ Allmendinger | | | 0 | 32 | 1 | 5 | 0 |
| 28 | Danica Patrick | | | 0 | 32 | 0 | 1 | 0 |
| 29 | Aric Almirola | | | 0 | 25 | 3 | 5 | 0 |
| 30 | David Ragan | | | 0 | 32 | 0 | 3 | 0 |
| 31 | Matt DiBenedetto | | | 0 | 32 | 0 | 2 | 0 |
| 32 | Landon Cassill | | | 0 | 32 | 0 | 0 | 0 |
| 33 | Cole Whitt | | | 0 | 32 | 0 | 0 | 0 |
| 34 | Corey LaJoie | | | 0 | 28 | 0 | 0 | 0 |
| 35 | Gray Gaulding | | | 0 | 25 | 0 | 1 | 0 |
| 36 | Reed Sorenson | | | 0 | 25 | 0 | 0 | 0 |
| 37 | Jeffrey Earnhardt | | | 0 | 30 | 0 | 0 | 0 |
| 38 | Derrike Cope | | | 0 | 14 | 0 | 0 | 0 |
| 39 | Michael Waltrip | | | 0 | 1 | 0 | 1 | 0 |
| 40 | Billy Johnson | | | 0 | 1 | 0 | 0 | 0 |
| 41 | Boris Said | | | 0 | 2 | 0 | 0 | 0 |
| 42 | Gary Klutt | | | 0 | 1 | 0 | 0 | 0 |
| 43 | D.J. Kennington | | | 0 | 3 | 0 | 0 | 0 |
| 44 | Cody Ware | | | 0 | 5 | 0 | 0 | 0 |
| 45 | Alon Day | | | 0 | 1 | 0 | 0 | 0 |
| 46 | Stephen Leicht | | | 0 | 1 | 0 | 0 | 0 |
| 47 | Kevin O'Connell | | | 0 | 1 | 0 | 0 | 0 |
| 48 | Tommy Regan | | | 0 | 1 | 0 | 0 | 0 |
| 49 | Brendan Gaughan | | | 0 | 4 | 0 | 1 | 0 |
| 50 | Darrell Wallace Jr. | | | 0 | 4 | 0 | 0 | 0 |
| 51 | Timmy Hill | | | 0 | 15 | 0 | 0 | 0 |
| 52 | Elliott Sadler | | | 0 | 3 | 0 | 0 | 0 |
| 53 | Ross Chastain | | | 0 | 2 | 0 | 0 | 0 |
| 54 | Joey Gase | | | 0 | 6 | 0 | 0 | 0 |
| 55 | Regan Smith | | | 0 | 2 | 0 | 0 | 0 |
| 56 | JJ Yeley | | | 0 | 4 | 0 | 0 | 0 |
| 57 | Ryan Sieg | | | 0 | 5 | 0 | 0 | 0 |
| 58 | B.J. McLeod | | | 0 | 8 | 0 | 0 | 0 |
| 59 | Brett Moffitt | | | 0 | 7 | 0 | 0 | 0 |
| 60 | Carl Long | | | 0 | 2 | 0 | 0 | 0 |
| 61 | Josh Bilicki | | | 0 | 2 | 0 | 0 | 0 |
| 62 | Mark Thompson | | | 0 | 1 | 0 | 0 | 0 |
| 63 | Ray Black II | | | 0 | 1 | 0 | 0 | 0 |
| 64 | Justin Marks | | | 0 | 1 | 0 | 0 | 0 |