Hamilton surprised Vettel didn't fight harder for lead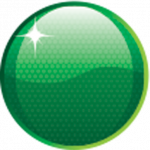 Lewis Hamilton says he was surprised that Sebastian Vettel didn't put up a greater fight to hold onto the lead of the United States Grand Prix.
Hamilton is tantalisingly close to clinching the world championship after his ninth win of the season at the Circuit of the Americas.
The pole-sitter had to pass Vettel on the track to do so, having lost the lead to the Ferrari driver at the start.
"One of the most fun races I've had for a while," said Hamilton, who passed Vettel early in the race with the help of DRS down the back straight.
"I didn't get away to a great start, Seb got a great start but I was chilled about it as I know you can overtake here.
"It was great having that battle, trying to keep up, stay close, get within DRS.
"It was very reminiscent of 2012 here, seeing Seb up ahead and wanting to have that real battle.
"That is what I looked for and that is what I enjoyed the most. I was a bit surprised Seb didn't defend more, but it was still fair."
Vettel agreed that he could have tried harder to defend the position, but felt that any attempt to do so would have been futile.
"Lewis was able to easily close the gap and easily get DRS," said Vettel.
"I tried to block, maybe I could have done a bit more but he was so much quicker it didn't really matter.
"Disappointing to lose the lead when you have it but with the difference in pace they had on us today, it probably wasn't our race to win.
"I wasn't expecting to struggle that much. Towards the end it was a bit more normal, but by the end (the race) was lost."
While Hamilton didn't seal the drivers' title, Mercedes did wrap up the constructors' championship.
"I want to say a big congrats to everyone in the team and everyone back at the factory," said Hamilton.
"There has been an incredible push for this kind of performance this year and we have really pulled together more than I have experienced and seen over the last five years to really get something quite special.
"Especially to go from one car (set of rules) to another, which has never been done, and I am proud to be a part of it."
Round 18 of the season is the Mexican Grand Prix this coming weekend (October 27-29 local time).