David Wall takes Carrera Cup title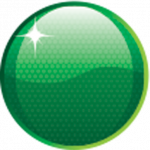 David Wall has taken his first Carrera Cup championship as Jaxon Evans won the final round of the series on the streets of the Gold Coast.
A fifth-place finish was more than enough as his championship rival Andre Heimgartner finished the race in third place.
Heimgartner started on pole, but was jumped off the line by Evans and Alex Davison.
Evans was able to drive off into the lead as Heimgartner pressed Davison for the entire race. As much as he tried, Heimgartner could not find a way through and the trio held position to the finish.
Dean Cook completed a great weekend in the Tag Heuer Carrera Challenge to win the semi-professional category while Stephen Grove won his second title in the class; despite not starting the final race of the year.
The Carrera Cup will hold its awards night later this evening on the Gold Coast.
The 2018 championship gets underway in Adelaide in March, with a full grid of 24 cars in the next generation Cup Car.
VIDEO: Evans and Cook speak after the final race on the Gold Coast

VIDEO: Champions Wall and Grove speak at Surfers Paradise

RESULTS: Carrera Cup – Race 3 : Surfers Paradise
| | | | | |
| --- | --- | --- | --- | --- |
| Pos | No. | Driver | Team | Category |
| 1 | 7 | Jaxon Evans | Hungry Jacks | P |
| 2 | 888 | Alex Davison | President Limo Australia | P |
| 3 | 777 | Andre Heimgartner | Bob Jane T-Marts / Money Now | P |
| 4 | 88 | Dylan O'Keeffe | APB Group/President Limo Australia | P |
| 5 | 38 | David Wall | PAYCE/Wilson Security | P |
| 6 | 136 | James Abela | Horsley Park Gun Shop | P |
| 7 | 77 | Nick McBride | Sonic / Bob Jane T-Marts | P |
| 8 | 26 | Michael Almond | Copyworld | P |
| 9 | 79 | Jordan Love | Sonic Motor Racing / Quintis | P |
| 10 | 5 | Cameron McConville | Repair Management Australia | P |
| 11 | 29 | Garth Walden | Platinum Nightclub Broadbeach | P |
| 12 | 23 | Brenton Grove | Porsche Centre Melbourne | P |
| 13 | 33 | Simon Ellingham | Peak Marketing | P |
| 14 | 22 | Dean Cook | Zonzo Racing | C |
| 15 | 9 | Marc Cini | Hallmarc | C |
| 16 | 13 | Sam Shahin | HTFU | C |
| 17 | 131 | Graham Williams | WRA | C |
FINAL STANDINGS – Carrera Cup
| | | |
| --- | --- | --- |
| Position | Driver | Points |
| 1 | David Wall | 1145 |
| 2 | Andre Heimgartner | 1125 |
| 3 | Alex Davison | 1055 |
| 4 | Nick McBride | 901 |
| 5 | Jaxon Evans | 879.5 |
| 6 | Dylan O'Keeffe | 855 |
| 7 | Cameron McConville | 789 |
| 8 | James Abela | 527.5 |
| 9 | Michael Almond | 465 |
| 10 | Stephen Grove | 386 |
| 11 | Simon Ellingham | 344 |
| 12 | Marc Cini | 295.5 |
| 13 | Sam Shahin | 248.5 |
| 14 | Graham Williams | 214.5 |
| 15 | Tim Miles | 207 |
| 16 | Lars Kern | 191.5 |
| 17 | Jordan Love | 187 |
| 18 | Dean Cook | 158 |
| 19 | Brenton Grove | 146 |
| 20 | Dean Grant | 120 |
| 21 | Rob Woods | 78 |
| 22 | Dan Gaunt | 75 |
| 23 | Garth Walden | 65 |
| 24 | Shane Smollen | 49 |
| 25 | Matt Palmer | 40 |
| 26 | Max Twigg | 26 |
 TAG Heuer Carrera Challenge Standings
| | | |
| --- | --- | --- |
| Position | Driver | Points |
| 1 | Stephen Grove | 1061 |
| 2 | Marc Cini | 904.5 |
| 3 | Sam Shahin | 681 |
| 4 | Graham Williams | 668.5 |
| 5 | Tim Miles | 634 |
| 6 | Dean Cook | 580 |
| 7 | Dean Grant | 153 |
| 8 | Matt Palmer | 144 |
| 9 | Shane Smollen | 136 |
| 10 | Rob Woods | 129 |
| 11 | Max Twigg | 108 |