Verstappen signs with Red Bull until 2020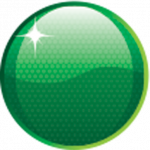 Max Verstappen has agreed to a deal which will see the Dutchman remain at Red Bull until the end of the 2020 Formula 1 season.
It marks a one-year extension to his existing deal, which was due to expire at the end of the 2019 campaign.
"Red Bull has always shown faith and belief in me with actions – inviting me in to the young driver programme as a 16-year-old, then giving me my start in Formula 1 when I was just 17, and then the opportunity to race with Red Bull, where I had such a dream start," Verstappen said.
"They have always backed me and my ambition and I know we share that ambition. Their support, no matter what plays out on the race track, has always been 100%.
"We've also had some fun times! I'm very happy to commit further to Red Bull and I'm looking forward to working together to enjoy more success in the years to come."
Verstappen made his grand prix debut at the age of 17 with Toro Rosso in 2015, before graduating to Red Bull ahead of the 2016 Spanish Grand Prix, replacing Daniil Kvyat.
Verstappen won the Barcelona race, becoming the youngest ever winner in Formula 1.
"We are delighted that Max has agreed to extend his contract with Red Bull," said team boss Christian Horner.
"We had a phenomenal start together in Spain last year and Max has only pushed on from there.
"It was a great moment for the whole team to see him put the frustrations of this season behind him in taking that fantastic victory in Malaysia last month.
"He is pure racer, with an undeniable talent at the wheel and a rare instinct for what it takes to compete consistently at this level.
"Coupled with a committed work ethic and a mature approach to learning his craft that belies his years, Max is right to be hungry for success and we are looking forward to extending that journey with him in our hunt for Formula 1 world championships.
"As we now look to the long term with Max, he is in the best place to build a team around him to deliver our shared ambition."