Folger to miss remainder of MotoGP season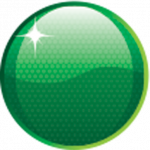 Jonas Folger is expected to sit out the remainder of the 2017 MotoGP season after being ruled out of the Japanese and Australian Grands Prix with illness.
The German was a late scratching in Japan after showing signs of extreme exhaustion, and a viral infection, which saw him sent back to Europe for tests which
He has since been examined in Munich, and after spending all of Tuesday in hospital the diagnosis seems to be mononucleosis, a virus Folger already contracted once before, back in 2012.
That means the team is now searching for a replacement rider for the final two races of the season in Malaysia and Valencia.
It has already drafted Kohta Nozane in for last weekend's Japanese Grand Prix, and Broc Parkes for this weekend's Phillip Island race.
"On Saturday we will have all the results," Tech3 team principal Herve Poncharal told Movistar.
"It's almost confirmed that it is mononucleosis.
"Jonas can't train, he can only rest. He is fine, he's watching on TV, but the problem is the recovery can take up to the three months.
"To be ready in time for Valencia will be almost impossible."
Poncharal said the timing of Folger's diagnosis had made it hard to find a replacement.
"It's a difficult situation because we only found out about it on Thursday in Japan," he explained.
"Nozane was a Yamaha initiative, and we have Broc here, who has already tested the M1.
"It's complicated to have a new rider at each race, but that's how it is. We don't know who we'll have in Malaysia yet."