Ferrari preparing new chassis for Vettel at USGP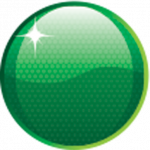 Ferrari is readying a new chassis for Sebastian Vettel ahead of final practice for this weekend's United States Formula 1 Grand Prix.
Vettel struggled during Friday practice, spinning his car before reporting the front axle felt like 'jelly'.
Ferrari conducted an extensive analysis but could find nothing to explain Vettel's concerns.
As a precaution against Vettel facing similar worries on Saturday, Ferrari has decided to switch the chassis in a move that has been approved by the FIA.
The new monocoque will be built up on Friday night and scrutineered by the FIA ahead of Saturday's final free practice session.
Vettel described his first day of running as "messy", having spun into the gravel at the penultimate corner of the Austin circuit before experiencing his mysterious problem with the Ferrari's front axle.
He finished the second practice session over half a second down on the pace set by title rival Lewis Hamilton's Mercedes.