Alonso eyes Daytona 24 Hours start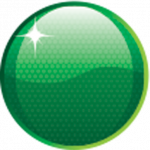 Fernando Alonso could race in next year's Daytona 24 Hours sportscar race as the Spaniard eyes a future assault at Le Mans.
The two-time Formula 1 world champion missed the Monaco Grand Prix this year as he made his maiden Indianapolis 500, as the 36-year-old pursues the 'Triple Crown'.
Comprising of victory at the Monaco Grand Prix, Indianapolis 500 and Le Mans 24 Hours, only Graham Hill is the only man to have claimed all three victories in the sport's history.
Speaking at the United States Grand Prix on Thursday after confirming his new deal with McLaren, Alonso said that competing at Daytona was now being weighed up to help him prepare for Le Mans.
"The first priority was to finalise the F1 deal and now that is done, I will look at the other options," he said when asked about the prospect of racing at Daytona next January.
"The Triple Crown is the main thing, I know that for the Indy 500 it was a nice experience, I felt very competitive but it was a big challenge that I took from zero.
"There was no testing with any similar race before the Indy 500, or for me any other oval race before the Indy 500. So it was a big challenge.
"I was competitive and I felt good, but if I want to prepare for Le Mans maybe there are other possibilities to prepare a little bit better than I prepared for the Indy 500."
McLaren executive director Zak Brown said that he planned to speak to Alonso about the idea of doing Daytona, with the American already having an entry through his United Autosports team.
"If Fernando wants to do Daytona and we have a seat available, we will put his name on it happily," said Brown.
"We've started joking around about it, and we saw where jokes got us last time [when the Indy 500 bid started in jest].
"We have been focused on F1 and now that we have that done, we will have conversations with Fernando about any other racing activities."
Alonso added that even though Daytona was being considered, he had not yet spoken to anyone regarding racing at Le Mans next year.
"It is definitely something that if it comes, the opportunity, I will try to exploit that opportunity and I will try to talk to whatever possibility is there," he said.
"Together with McLaren, if that is something that makes sense as we did with the Indy 500 this year, we will try to do it, but at the moment there is nothing in plan."
Speaking about returning to Indy in the future, he added: "Obviously now with the new McLaren deal for next year I can confirm that I will not be in the Indy 500 next year, because it is the Monaco GP the same weekend and the priority next year is to perform well in F1.
"But I will be in the Indy 500 in the future. Whether it will be 2019 or 2020, whenever, it is a race that I definitely will experience again."