Heimgartner to race NZV8 at Pukekohe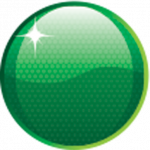 Andre Heimgartner will make a return to New Zealand national level competition when he races in the opening round of the BNT V8s at Pukekohe.
Heimgartner will drive a Richards Team Motorsport Toyota Camry, which was raced last season by Sam Barry, and will be team-mate to Jason Bargwanna and Scott Taylor.
The Auckland native made his touring car debut in New Zealand's V8 SuperTourers as a 16-year-old in 2012.
While the Holden Commodore he drove back then is a different specification to the TLX Camry he will pilot at Pukekohe, Heimgartner expects that he will be familiar enough with his new ride.
"It is always nice to return to your roots and I enjoy meeting my old rivals and friends," he said.
"I'm not as nervous as I was as a 16-year-old competing in the SuperTourer competition for the first time 6 years ago; I expect it to be a very enjoyable weekend.
"The TLX chassis of the Toyota Camry is definitely different to SuperTourer set up.
"I've driven (NZV8 driver) Lance Hughes' TLX Holden and my experience in that car proved that they are a comfortable and competitive package so I've grown to appreciate each chassis strengths and weaknesses.
"My team-mate Jason Bargwanna is very competitive and I'll have the identical car, so no excuses."
Heimgartner's drive has currently only been confirmed for Round 1 as he weighs up overseas options for 2018.
The 22-year-old has this year debuted in the FRD LMP3 Series and last weekend's Blancpain GT Series Asia finale, and was a late call-up to serve as Ash Walsh's injury replacement in the Bathurst 1000 and Gold Coast 600 at Brad Jones Racing.
"Next year internationally is still up in the air and it will depend on my overall programme, with New Zealand being at the end of the world," he explained.
"I hope to make it (NZ V8s) work but, it's in the hands of my management team at the moment."
His Camry drive has become available due to the unfortunate circumstances of previous steerer Barry, who is continuing to recover from brain surgery in June.
Barry was suffering from a Chiari malformation, a condition where the brain sits too low and impedes the spinal canal, placing pressure on the brain and spine.
Round 1 of the BNT V8s season supports the ITM Auckland Super Sprint at Pukekohe Park Raceway on November 3-5.
BNT V8s 2017/18 Calendar
| | | |
| --- | --- | --- |
| 1 | Nov 3-5 | Pukekohe |
| 2 | Dec 1-3 | Taupo |
| 3 | Jan 12-14 | Ruapuna |
| 4 | Jan 19-21 | Teretonga |
| 5 | Feb 9-11 | Manfeild |
| 6 | Mar 9-11 | Hampton Downs |