Healthy grid for Formula 3 season finale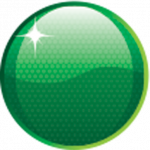 The 2017 Australian Formula 3 Premier Series will come to a close this weekend at Wakefield Park with a large field of competitors.
A total of 18 cars are set to take to the grid for the Certica City of Goulburn Cup, at which Calan Williams will race as the newly crowned Premier Class title winner.
The Gilmour Racing driver clinched the title after nearest rival John Magro missed Rounds 4 and 5 due to the birth of his daughter.
"The final round of the series will double as the Certica City of Goulburn Cup and my sights are on pole position, race wins, and if conditions are right having a crack at a lap record for the team." said Williams.
The F3 rookie will also be celebrating the news that he will race in the EuroFormula Open Championship in 2018.
Meanwhile, John Magro will mark his return with a switch of team, moving from Alpine Motorsports to R-Tek Motorsport and driving the latter's current model F308.
"I'm really looking forward to driving R-Tek's latest model F308," said Magro.
"I haven't driven the latest spec Australian F3 car so it'll be a new challenge getting the most out of the extra downforce."
Fellow R-Tek driver Roman Krumins will also arrive at Wakefield Park as a class series winner, having clinched National Class last time out at Queensland Raceway.
Rielly Brook will switch cars this weekend, stepping out of Formula Renault 2.0 which he has driven at selected rounds of this year's AF3PS to race an F3 car for the first time, a Gilmour Racing Dallara F307.
Formula Ford driver Harri Jones will make his F3 debut this weekend in preparation for his MRF Challenge campaign over summer.
The 18-year-old, who finished eighth in this year's AFFS, has secured a deal to race in the Indian and Middle Eastern series, which uses a Dallara Formula 3 chassis powered by a 2.0 Litre Duratec engine.
Josh Behn, who finished runner-up in the NSW Formula Ford 1600 Championship, will also step up to F3 at Wakefield Park.
Action commences on Friday with practice, before qualifying and Race 1 on Saturday and two more races on Sunday.
Entry list: Round 6: Wakefield Park Raceway
| | | | | |
| --- | --- | --- | --- | --- |
| Num | Driver | Category | Make | Model |
| 3 | Rielly Brook | Formula Cars | Dallara | F307 |
| 6 | Philip Morrow | Formula Cars | Reynard | 923 |
| 7 | Nathan Kumar | Formula Cars | Dallara | F307 |
| 8 | John Magro | Formula Cars | Dallara | F308 |
| 9 | Andrew Wlodek | Formula Cars | Dallara | F307 |
| 12 | Harrison Jones | Formula Cars | Dallara | F308/11 |
| 16 | Roman Krumins | Formula Cars | Dallara | F307 |
| 17 | Calan Williams | Formula Cars | Dallara | F308 |
| 19 | Andrew Roberts | Formula Cars | Dallara | F304 |
| 21 | Graeme Holmes | Formula Cars | Dallara | F3 |
| 27 | Shane Wilson | Formula Cars | Dallara | F305 |
| 38 | Rod Anderson | Formula Cars | Reynard | 893 |
| 41 | Greg Muddle | Formula Cars | Dallara | F399 |
| 46 | Josh Behn | Formula Cars | Mygale | M11-F3 |
| 48 | Ron Coath | Formula Cars | Dallara | F3 |
| 51 | Ron Bennet | Formula Cars | Dallara | F399 |
| 55 | Glenn Lynch | Formula Cars | Dallara | 397 |
| 66 | Bruce McKenzie | Formula Cars | Dallara | F304 |