VIDEO: Adelaide Motorsport Festival 'Race to the City'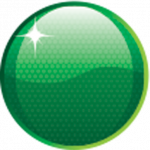 Watch Supercars drivers Tim Slade, Cameron Waters and Josh Kean driver Formula 1 cars through the streets of Adelaide following the release of a special promotional film for the Adelaide Motorsport Festival (December 9-10).
Filmed over a single day and evening in late September this year, the film showcases three-time World Superbike Champion Troy Bayliss, 1995 Australian Touring Car Champion John Bowe and Supercars young-guns Waters, Slade and Kean driving through the Adelaide city streets en-route to the start line of the famous Victoria Park street circuit.
The film featured F1 cars representing three eras of the sport including two that raced in Adelaide.
Adelaide young-gun Kean drove a V10-powered Arrows A21 raced in the 2000 Formula 1 season by Jos Verstappen, while fellow South Aussie star Slade enjoyed a Ford Cosworth V8-powered 1994 Footwork Arrows FA15.
Sandown 500 winner Waters drove the Benetton B186, powered by a four-cylinder turbocharged BMW engine that in its day produced more than 1,300 horsepower.
Meanwhile, Bayliss was aboard a Ducati Superbike, while Bowe was behind the wheel of an original Holden Dealer Team A9X Torana.
VIDEO: Adelaide Motorsport Festival: Race to the City