Andretti hopeful of repeat McLaren Indy campaign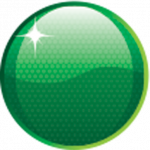 Michael Andretti is hopeful of joining forces with McLaren for another Indianapolis 500 campaign next year.
McLaren returned to the Indianapolis 500 for the first time since 1979 as Fernando Alonso attempted to win the famous American motor race.
The Spaniard's car was run as a McLaren-Honda-Andretti entry.
Alonso was a strong chance to finish in the top five before his engine gave up in the latter stages of the race.
While the two-time world champion's future with McLaren has yet to be decided, Andretti told Autosport there is a possibility that McLaren could still return to Indianapolis for 2018.
Stan Sport is the only way to watch every round of the INDYCAR SERIES. Click here for all the action streaming ad-free, live and on demand.
"There's still a good chance that McLaren can be at Indy with us next year, so we'll see," said Andretti.
"Zak (Brown, McLaren CEO) is trying to get his house in order a little bit, but the plan is to do things together in the future, hopefully at Indy."
Andretti said he had been in talks with McLaren but that its F1 priorities meant no deal was imminent.
"We're talking," he said. "I think we're just waiting for the dust to settle and getting everything in order in Europe, and in Formula 1, and then hopefully we can talk about still doing something.
"There's still a good possibility we could do something together."
McLaren would not be drawn on an immediate return to the Indy 500.
"IndyCar remains of interest to McLaren," Brown told Autosport.
"We had an outstanding experience with Andretti Autosport and we continue to explore ways to continue our involvement.
"(But) 2018 is around the corner and we are very focused on F1 right now."
Brown has been looking to expand McLaren's influence outside of F1, having previously stated his desire to return the brand to Le Mans in the near future.
Meanwhile, 2003 Indy 500 winner Gil de Ferran says he would love to work with Alonso again after assisting the McLaren driver through the month of May.
Honda employed de Ferran as Alonso's "extra pair of eyes and brain" for his first experience of oval racing.
De Ferran believes he could still offer something to Alonso if he attempted the Indy 500 once more.
"If Fernando came back, I would love to work with him again," he said.
"If he decided to return and asked me to be there to bounce ideas off, or whatever, then absolutely I'd be there.
"I believe you never stop learning. I was learning right up until my last day in a race car.
"I think I could still help. It would be only his second race in IndyCar, his second race on an oval.
"There's a lot of experience to catch up on some of the best oval drivers out there."