Hartley 'ready' for Formula 1 debut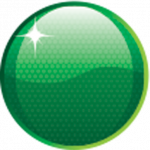 Brendon Hartley says that he is ready for his Formula 1 debut in next weekend's United States Grand Prix after a "pretty crazy week".
The New Zealander has been called up by Scuderia Toro Rosso to stand in for Pierre Gasly, who will attempt to win the Super Formula title on the same weekend.
Hartley is this weekend in Japan, where he and the rest of the #2 Porsche crew have taken pole for today's World Endurance Championship race and are within touching distance of the title.
The 27-year-old, who was dropped as a Red Bull junior in the middle of his 2010 Formula Renault 3.5 campaign, said his experience from the Porsche 919 Hybrid programme meant he was prepared despite the last-minute F1 chance.
"It's been a pretty crazy week. It happened quite quickly," said Hartley.
"For the moment I'm genuinely trying just to think about this weekend and as soon as this weekend is over full focus goes onto a big and new challenge next week.
"I've got a lot to learn in one week but I feel ready for it, honestly.
"This program's taught me a lot, working guys like Mark (Webber), Timo (Bernhard), Earl (Bamber), it's such a good project where we're at the forefront of technology and part of development.
"I've grown a lot as driver. It's going to be a busy week but I'm looking forward to it."
Hartley last raced a single-seater in 2011, when he finished seventh in FR3.5 in his first season off the Red Bull scheme.
He tested for STR at the end of 2009 but has not driven an F1 car since a one-day test for Mercedes in 2012.
The US GP will be Hartley's third different car and series in three weekends.
Last week he won the IMSA SportsCar Championship-closing Petit Le Mans race in an Extreme Speed Motorsports Ligier-based Nissan Onroak Daytona Prototype international.
"I've had quite a bit on my mind the last week," Hartley said.
"It's an amazing opportunity. It's going to be a dream come true, I've thought about that moment since I was a little kid.
"I'm looking forward to it, I'm going to embrace it and most of all I'm going to try and enjoy it."
Hartley won Le Mans for the first time earlier this year with Bamber, who helped claim pole for the Fuji race and is on course to share the WEC title with his fellow Kiwi.
The two drivers have been reunited at Porsche after starting out in karts together.
"He's been giving the numbers for the last couple of years, he's been the reference driver in my eyes," said Bamber.
"He deserves the opportunity and I think it's awesome for Kiwi motor racing.
"It's a pretty special moment to get that after 33 years (since Mike Thackwell in the 1984 Canadian GP).
"He'll do us pretty proud."
The United States Grand Prix takes place on October 20-22 (local time).