De Conto, Kremers win heats at Race of Stars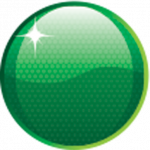 Paolo de Conto and Marijn Kremers have shared KZ2 heat wins on the opening day of racing at the 2017 Race of Stars.
Davide Forè qualified fastest at the Gold Coast's Xtreme Karting Complex but had two trying heats.
De Conto, the back-to-back defending world champion and 2016 Race of Stars winner, took out Heat 1 despite losing out in a thrilling on-track duel with Forè.
Forè had been hit with a starting penalty which put him back to eighth in the classification, handing the win to his Italian compatriot.
Dutchman Kremers prevailed in a battle between he, Pierce Lehane, and Forè in Heat 2, with the latter's race coming to a premature end due to a gear selector issue.
KA2 Junior
KA2 Junior heats went the way of Cody Burcher and Jac Preston, while Harrison Hoey finished second on both occasions.
KA3
KA3 saw three heats, with Jace Matthews, Thomas Davies and Australian Champion, James Sera sharing the wins.
KA4 Junior
Declan Matthews took two heat wins in KA4 Junior, while Bailey Collins took the other.
KA3 Junior
Like the seniors, KA3 Junior also featured three different heat winners from three. Tate Frost won Heat 1, Zachary Heard took Heat 2, and Harrison Hoey claimed Heat 3.
TaG 125
TaG 125 had to be split into four heats, such was the grid size.
Kris Walton took two heat wins and a second placing, with the other heat wins going to Brendan Nelson and Marc Tulloch.
Cadet 12
Adrian Haak took pole and won two heats, with the other claimed by team-mate Christian Mansell.
The final day of action resumes on Sunday 15 October at 0900, at Pimpama's Xtreme Karting Complex.