Horner criticises oil burn allowance in 'green' F1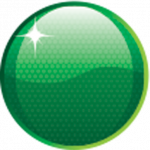 Red Bull Racing boss Christian Horner has called for a further crackdown on oil burn, which he believes is contradictory with Formula 1's environmentally friendly push.
Oil burn has been a season-long issue, with the FIA trying to restrict teams from using the practice to achieve increased power.
From next season, the oil burn limit will be reduced to 0.6L/100km, but McLaren has said that the allowance is still too high.
Horner, whose Red Bull team's engine partner Renault is believed to be exploiting oil burn as much as Ferrari and Mercedes, questioned why F1 made an effort to introduce turbo hybrids if the engines then burn oil in an inefficient way.
"Burning 4kg of oil in a race, it's almost a diesel engine," said Horner.
"It goes against what the concept of this eco-friendly hybrid formula is.
"I think the reality is it would be better to see it addressed properly, and take away the uncertainty.
"I know other teams are particularly upset about what they perceive as oil burning, particularly during qualifying."
McLaren racing director Eric Boullier reiterated his belief that the FIA should get tougher on the oil burn situation, rather than giving teams leeway.
"I know the FIA and Charlie (Whiting) are working very hard to try to close the loophole because there's not a clear definition of oil in the FIA regulations, but I don't know if it's going to be enough," said Boullier.
"We have to also clamp (down on) this oil consumption, which would be at the end closing the loophole for next year.
"I think the restriction may (need to) be a bit higher than it is planned to be today."