Vettel plays down Marchionne's Ferrari comments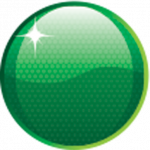 Sebastian Vettel says that "too much noise" is made about Sergio Marchionne's blunt commentary surrounding the Ferrari Formula 1 team.
Amid an especially poor run of races for the Scuderia, Marchionne has now honed in on what he claims to be a quality control problem at the team.
Vettel has suffered due to engine problems in the last two rounds, while Kimi Raikkonen did not even start in Malaysia due to a turbo issue.
While similar soundbites from Marchionne, including this year a claim that Raikkonen was a 'laggard', are often interpreted as bad news, Vettel says that the reaction inside Ferrari to what Marchionne says is often completely different.
Furthermore, the German believes that Marchionne's comments are actually quite fair.
When asked by Autosport if Marchionne put too much pressure on the team, Vettel replied, "No, but the feeling I have after a couple of years now is that many times the way it gets translated is a bit too harsh.
"So I think whatever he says, he is usually very straightforward and he is right.
"There is always reason for it. He is fair. But then people tend to make a little bit too much noise about it.
"Whatever he says in the press, he is saying the same things inside the team and even more straightforward.
"So for people inside the team it's not a big news. But for outside it always seems to be a big news, and then this can create a bit of unnecessary turbulences I would say."
Vettel says that Ferrari has learned internally how to react when Marchionne speaks out, and that it is usually already working on the areas that are exposed as the problem.
"The team learned how to deal with it, and the most important thing is that it does not impact on us as a team," he said.
"Mostly because he (Marchionne) has a very strong connection to us. He is very involved and you know he is a very clever man.
"When he sees what is going on, he knows what is wrong and so on. And he is willing to win as much as we all do.
"In this regard I don't think he is actually putting pressure. The way that press sometimes translates sounds like pressure."
Although Vettel's title hopes have suffered a blow with his recent troubles, he still insists there is encouragement about the speed of the car.
"I am not believing in luck in general, as a principle, but you know maybe here and there things didn't go our way," he said.
"What can happen to us, can happen to other people as well. I'm not wishing to anyone. But it's part of racing.
"To do the season without any retirements is quite rare. To have two, three or more is not good as well."