Rossi fears 'more problems' for leg in Japan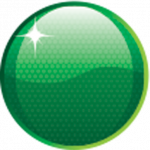 Valentino Rossi believes that the Motegi circuit will cause his injured leg "more problems" than Aragon did.
Rossi broke his right leg in late August but made a surprised return to MotoGP at Aragon, where he finished fifth, after just one race out.
The Italian's recovery continues, and Rossi says that his condition is "a lot better" since that race.
However, he admits that the Japanese Grand Prix will pose more of a physical challenge.
"There are more right corners," Rossi explained.
"Aragon was good for me, because it has a lot of lefts, like Phillip Island; maybe here (I will have) some more problems.
"(More) hard braking also is difficult, because with less power in the leg I have to force more with the shoulder.
"After Aragon for two or three days I had some pain, because I unfortunately I have less help from the leg. But we will have to see.
"I hope I can be okay, because my physical condition is a lot better compared to Aragon."
The Movistar Yamaha rider added that not being able to train as normal for Motegi has contributed to him still not being at full fitness.
"There is still some pain, but for me on the bike I suppose I can ride, because anyway the leg is better than in Aragon," added Rossi.
"I'm not 100 percent, for sure. Also, I have to modify the training, but I feel not so bad.
"Unfortunately I cannot make my normal (preparation) work, I can't run, so I have to do something different."
Having missed a race due to his injury, Rossi is now 56 points adrift of Honda's championship leader Marc Marquez, with four rounds left to run and 100 points still up for grabs.
Yamaha's main hopes for the title lie with team-mate Maverick Viñales, who trails Marquez by 28 points.
Asked whether Yamaha has asked him to help Viñales' championship challenge, Rossi said, "At this moment, no. Usually Yamaha don't do (team orders).
"But it depends very much on the championship. If it's very close, maybe it's possible.
"It's an interesting situation because all three factories (Yamaha, Honda, Ducati) have a second rider who is fast and maybe can help the first rider for the championship."
The Japanese Grand Prix weekend begins with two practice sessions today.