Wolff: Ferrari problems due to development leap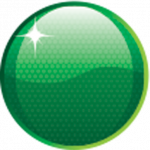 Mercedes boss Toto Wolff believes that Ferrari's recent problems have been due to a significant step in development relative to 2016.
Ferrari and Mercedes level-pegged for much of the season but Lewis Hamilton has now seized a sizeable advantage due to a shocking run for Sebastian Vettel.
The German crashed in Singapore and suffered engine problems in Malaysia and Japan, leaving him 59 points behind the Brit with only 100 points available for the rest of the season.
While Mercedes might have liked to have won the title out on track, Wolff has said that part of the job of a team is in delivering a car that can finish races.
"In this sport, you take no prisoners," he said when asked by Autosport if there was any disappointment about the way the title appears to have been settled.
"It is about having the fastest car, and the best driver, and the most solid performance.
"We've been there; we've had difficult moments for each of the drivers in the past in terms of reliability.
"When you are pushing the boundaries, you will eventually reach its limits.
"Ferrari's development from 2016 to 2017 was exceptional, and probably this is a development phase.
"I can nevertheless relate to how it feels of having three races where you have lost a lot of points and it doesn't feel nice."
Wolff suggests that the reliability dramas that Ferrari has faced are not unusual for a team that is pushing the boundaries of performance in its quest to get to the top of Formula 1.
"There is a saying: in order to finish first, first you have to finish," added Wolff. "It is part of the learning curve of any team.
"You are chasing performance, and you are trying to make it reliable. They have certainly found the performance and now it is about making it reliable.
"I am happy we have kept it together, and our quality people and designers have done an exceptional job in making us very reliable this year.
"Having said that, there are four more races to go. Let's clap on our back after the championship is won."
The United States Grand Prix takes place this weekend (October 20-22).