Neuville declares WRC title hopes over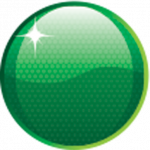 Hyundai's Thierry Neuville says that his chances of winning the 2017 World Rally Championship are over after retiring from Rally de España.
Neuville had drawn level with championship leader Sebastien Ogier midway through the season off the back of six consecutive podium finishes, including three wins.
However, the Belgian took no points away from August's Rally Germany (Round 10) after damaging his transmission and suspension.
During the weekend's Rally de España (Round 11), he hit a rock on the final day while attempting to make up time for a hydraulic problem incurred on the Saturday.
Neuville has now fallen to third in the championship, 38 points behind Ogier with 60 available across the final two rallies of the season, while Ott Tanak makes for an M-Sport one-two.
Asked if he thought his title hopes were now over, Neuville told WRC.com, "Yeah, okay, that's part of the game. We tried everything to fight back.
"We had (an) unlucky weekend, with some problems on Saturday. Now it's finished for us. But that's part of rallying.
"We have seen many ups and downs in the previous years, but it's like always; we win together and we lose together.
"We have to look beyond this, continue fighting, look towards the end of the year and finish with some nice results."
Neuville admitted he was concerned by the number of suspension failures on the i20 Coupe WRC, with team-mates Dani Sordo and Andreas Mikkelsen also retiring for that reason after hitting the same concrete block on the second day in Catalunya.
"I don't know if there's a weakness," he said.
"My part is to drive the car as fast as I can and give feedback from there while driving.
"Cars are not made to go through the bushes to hit the mountain, but we have to analyse and to see – if it is that the Ford survived where Dani and Andreas retired, then we have to see why we didn't."
Hyundai team principal Michel Nandan said the Korean team would be investigating the failures.
"It's a very bad weekend," said Nandan. "When you try the maximum you can, you must take some risks – and now we have to take the consequence.
"All three cars stop with the same failure; cutting too much and damaging the suspension.
"But, I have to say it's difficult not to take any risks. You optimise the road and cut a bit everywhere; sometimes it works, but it didn't work here.
"It's part of the game to take some risks."
Asked if he was concerned that rival cars had hit the same post on stage 12 without being forced to retire, Nandan added, "If it's true, we have a big problem with the car.
"When you hit something, you can damage parts. Maybe our car is more fragile, but it's like that and we can't change anything."
Even if Hyundai identifies suspension issues this week, there will not be time to implement and potentially homologate an upgrade before the final rounds in Britain and Australia.
Rally Great Britain takes place on October 26-29 before the final round of the season at Coffs Harbour on November 16-19.