Button a possibility for Penske IMSA program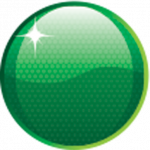 Jenson Button's Honda links could see him join the new Acura/Penske team in next year's IMSA WeatherTech SportsCar Championship.
Honda Performance Development president Art St Cyr has confirmed that talks have been held with the former Honda Formula 1 driver, but says nothing has been finalised.
"There were some schedule conflict concerns that we have discussed with him (Button) but right now we haven't made our final determination on drivers so I don't really want to say yes or no," said St Cyr.
"I personally haven't had any discussions with Jenson."
Team Penske has already named three of its four regular drivers for the DPi program, with Juan Pablo Montoya partnering 2014 prototype title winner Dane Cameron and Helio Castroneves taking up one of the other slots.
However, team owner Roger Penske says that the identity of the fourth driver is a question for Honda.
"We have not made a decision on who the other drivers will be in the Acura programme; the second driver with Helio and the extra drivers for the three endurance races," he said.
"That's really in the hands of Art St Cyr, and the people at Honda and Acura.
"We obviously have our guys lined up the way we expected and this is now a chance to look across the range of drivers available, internally and externally – and by that, I mean established IMSA drivers and others outside of IMSA – to see if there's anyone that Honda wants, from a public relations standpoint.
"This would be a good opportunity for them.
"I've had no direct contact with Jenson Button but if he has an interest, then he probably had a talk with the Honda guys."
Button's other possible ride appears to be Japan's Super GT, in which he debuted at the championship's flagship Suzuka 1000km race in August.
The 2009 world drivers' champion has previously said that he will "definitely" be racing full-time in 2018, but has ruled out racing in anything other than the top class of a multi-class category.
Penske's DPi program thus fits the bill, and Button has spoken favourable of the unique-to-IMSA technical platform.
"I love that there is a selection of tubs that they race with and then they can make it their own with the aerodynamic package and power unit," he said.
"It's a growing sport, motorsport in America."