Wolff calls for more work on 'diva' car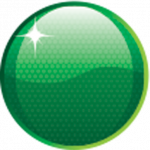 Toto Wolff has insisted that Mercedes keep a lid on celebrations and focus on fixing its 'diva' car.
Lewis Hamilton has one hand on the championship trophy having left Japan, where Sebastian Vettel failed to finish, with a 59-point lead.
However, Wolff insists that the team works hard to fix the problem of a car which is so inconsistent in pace.
"There's no change in approach," Wolff was quoted by Autosport when asked about how the championship situation would alter Mercedes' attitude over the final races.
"We still have a 'diva' that needs to be understood.
"Also for the midterm, and the way we look at things, is our performance relative to our main competitors.
"I wouldn't say that we are utterly dominant against the Red Bull or Ferrari.
"We've benefited from Ferrari's misfortune and reliability woes in the last three races, but it doesn't mean that we are clapping ourselves on the back.
"On the contrary, I think we need to continue to push."
Wolff concedes that holding such a good points margin over Ferrari with only four races to go is a huge boost, but says that the way Ferrari's championship challenge has collapsed means that Mercedes must be mindful not to suffer the same fate.
"If everyone runs at normal, it is a huge advantage," he said. "But you can see how quickly it goes with Sebastian.
"He had a wipe out in Singapore, lost 25 points, wasn't competitive in Malaysia, didn't score a lot of points and had another problem here.
"You can see quickly it can swing. Therefore, you need to have a humble attitude towards motor racing. It is what makes it exciting.
"There is always a certain degree of the unexpected that can happen and we won't take our foot off the throttle until it is done."
The championship resumes with the fourth-last round in the United States on October 20-22 (local time).