Red Bull wants to keep Ricciardo until 2020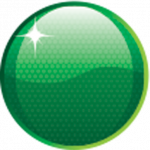 Red Bull Racing will attempt to keep both Daniel Ricciardo and Max Verstappen until the end of 2020, amid a critical period in the driver market.
A host of big name drivers are off-contract at the end of 2019, including Ricciardo, Fernando Alonso, and Lewis Hamilton.
While Ricciardo has been linked to both Mercedes and Ferrari, RBR boss Christian Horner wants to hold onto both the Australian and his Dutch team-mate.
Speaking about Ricciardo, Horner said, "He's technically out of contract at the end of 2018 because he will have completed a five-year contract.
"But what is absolutely clear is that it's our intention to retain both of our drivers, I would say until 2020."
As a fallback in case Ricciardo does leave RBR at the end of 2018, the team can recall Carlos Sainz, who has been loaned out to Renault.
Although the loan option is a sign that RBR is not sure about both its drivers staying, Horner says that in an ideal world there will be no shifting around.
"Carlos, I wanted to keep under contract as an option should one of the (existing) drivers past next year not be with us," he said.
"But the absolute intention is we want Ricciardo and Verstappen in Red Bull Racing cars going forward. They both enjoy being in the team.
"The difference with Daniel is for the first time in his career at Red Bull he's got an end in sight to his contract."
In response to remarks from Red Bull motorsport adviser Helmut Marko that Ricciardo was 'on the market', Horner said that the comments were not intended to suggest his team was resigned to losing him.
"Helmut likes to state the obvious, and it's obvious he's on the open market," he said, "but it doesn't mean we don't want him."