Truex survives overtime to win in Charlotte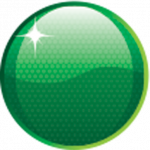 Martin Truex Jr. has taken his second win of the 2017 NASCAR Playoffs as the Round of 12 got underway at Charlotte Motor Speedway.
Truex faced two late-race restarts as the Bank of America 500 went into an overtime finish but held his nerve to secure a place in the Round of 8 and an extended championship lead.
The #78 Furniture Row Racing Toyota driver lead a total 91 laps, taking the lead for the final time in the round of pit stops which took place with just under 60 laps to go after Kyle Busch spun and brought out the yellows.
Truex led Kevin Harvick through the next stint of the race, following the Lap 284 restart, while Chase Elliott moved up from sixth to third.
Kyle Busch brought out another Caution when he hit the wall at Turn 2 with nine laps remaining, wiping out what had become a 1.5s lead for Truex.
He held the lead out of the pits while Denny Hamlin moved up from sixth to second and Elliott was a net neutral in third.
The race restarted on Lap 331 and Truex quickly gapped Hamlin before Kurt Busch brought out the 10th and final Caution when he made contact with Kyle Larson and spun.
However, Truex stayed in front at the Lap 336 restart, two laps beyond the scheduled distance, to lead the field home.
Elliott moved up to second and Harvick third, followed by Hamlin and Jamie McMurray, meaning that post-season drivers locked out the top five.
Harvick won both of the first two stages.
The series moves to the Alabama 500 at Talladega Superspeedway on Monday 16 October (AEDT).
VIDEO: Race highlights
VIDEO: Truex in Victory Lane
Results: Bank of America 500, Charlotte Motor Speedway
| | | | | | | | |
| --- | --- | --- | --- | --- | --- | --- | --- |
| Pos | Num | Driver | Make | Laps | Laps led | Status | Pts |
| 1 | 78 | Martin Truex Jr. | Toyota | 337 | 91 | Running | 47 |
| 2 | 24 | Chase Elliott | Chevrolet | 337 | 12 | Running | 53 |
| 3 | 4 | Kevin Harvick | Ford | 337 | 149 | Running | 54 |
| 4 | 11 | Denny Hamlin | Toyota | 337 | 45 | Running | 43 |
| 5 | 1 | Jamie McMurray | Chevrolet | 337 | 4 | Running | 41 |
| 6 | 19 | Daniel Suarez | Toyota | 337 | 0 | Running | 33 |
| 7 | 48 | Jimmie Johnson | Chevrolet | 337 | 0 | Running | 34 |
| 8 | 21 | Ryan Blaney | Ford | 337 | 0 | Running | 31 |
| 9 | 5 | Kasey Kahne | Chevrolet | 337 | 2 | Running | 28 |
| 10 | 42 | Kyle Larson | Chevrolet | 337 | 12 | Running | 38 |
| 11 | 20 | Matt Kenseth | Toyota | 337 | 0 | Running | 38 |
| 12 | 88 | Dale Earnhardt Jr. | Chevrolet | 337 | 0 | Running | 25 |
| 13 | 17 | Ricky Stenhouse Jr. | Ford | 337 | 0 | Running | 24 |
| 14 | 6 | Trevor Bayne | Ford | 337 | 0 | Running | 23 |
| 15 | 2 | Brad Keselowski | Ford | 337 | 0 | Running | 22 |
| 16 | 3 | Austin Dillon | Chevrolet | 337 | 0 | Running | 21 |
| 17 | 77 | Erik Jones | Toyota | 337 | 0 | Running | 20 |
| 18 | 37 | Chris Buescher | Chevrolet | 337 | 0 | Running | 19 |
| 19 | 27 | Paul Menard | Chevrolet | 337 | 0 | Running | 18 |
| 20 | 47 | A.J. Allmendinger | Chevrolet | 337 | 0 | Running | 17 |
| 21 | 13 | Ty Dillon | Chevrolet | 337 | 0 | Running | 16 |
| 22 | 41 | Kurt Busch | Ford | 337 | 0 | Running | 24 |
| 23 | 32 | Matt DiBenedetto | Ford | 337 | 0 | Running | 14 |
| 24 | 43 | Aric Almirola | Ford | 337 | 0 | Running | 13 |
| 25 | 34 | Landon Cassill | Ford | 336 | 0 | Running | 12 |
| 26 | 22 | Joey Logano | Ford | 335 | 0 | Running | 11 |
| 27 | 14 | Clint Bowyer | Ford | 335 | 0 | Running | 10 |
| 28 | 23 | Corey LaJoie | Toyota | 333 | 0 | Running | 9 |
| 29 | 18 | Kyle Busch | Toyota | 331 | 22 | Running | 14 |
| 30 | 33 | Jeffrey Earnhardt | Chevrolet | 330 | 0 | Running | 7 |
| 31 | 15 | Reed Sorenson | Chevrolet | 330 | 0 | Running | 6 |
| 32 | 51 | B.J. McLeod | Chevrolet | 326 | 0 | Running | 0 |
| 33 | 66 | Timmy Hill | Chevrolet | 326 | 0 | Running | 0 |
| 34 | 72 | Cole Whitt | Chevrolet | 295 | 0 | Running | 3 |
| 35 | 95 | Michael McDowell | Chevrolet | 293 | 0 | Running | 2 |
| 36 | 55 | Gray Gaulding | Toyota | 267 | 0 | Running | 1 |
| 37 | 38 | David Ragan | Ford | 263 | 0 | Crash | 1 |
| 38 | 10 | Danica Patrick | Ford | 263 | 0 | Crash | 1 |
| 39 | 83 | Brett Moffitt | Toyota | 89 | 0 | Crash | 0 |
| 40 | 31 | Ryan Newman | Chevrolet | 43 | 0 | Crash | 1 |
Standings
| | | | | | | | | |
| --- | --- | --- | --- | --- | --- | --- | --- | --- |
| Pos | Driver | Pts | Gap | Wins | Starts | Top 5s | Top 10s | Poles |
| 1 | Martin Truex Jr. | 3106 | | 6 | 30 | 14 | 21 | 2 |
| 2 | Kyle Larson | 3072 | -34 | 4 | 30 | 14 | 19 | 3 |
| 3 | Kevin Harvick | 3069 | -37 | 1 | 30 | 10 | 18 | 4 |
| 4 | Chase Elliott | 3059 | -47 | 0 | 30 | 9 | 17 | 1 |
| 5 | Denny Hamlin | 3056 | -50 | 2 | 30 | 13 | 17 | 1 |
| 6 | Kyle Busch | 3055 | -51 | 4 | 30 | 12 | 18 | 8 |
| 7 | Jimmie Johnson | 3051 | -55 | 3 | 30 | 4 | 11 | 0 |
| 8 | Jamie McMurray | 3044 | -62 | 0 | 30 | 3 | 16 | 0 |
| 9 | Matt Kenseth | 3043 | -63 | 0 | 30 | 8 | 14 | 2 |
| 10 | Brad Keselowski | 3042 | -64 | 2 | 30 | 12 | 17 | 2 |
| 11 | Ryan Blaney | 3039 | -67 | 1 | 30 | 3 | 11 | 1 |
| 12 | Ricky Stenhouse Jr. | 3034 | -72 | 2 | 30 | 4 | 7 | 1 |
| 13 | Austin Dillon | 2086 | -1020 | 1 | 30 | 3 | 4 | 0 |
| 14 | Kasey Kahne | 2074 | -1032 | 1 | 30 | 3 | 5 | 0 |
| 15 | Kurt Busch | 2068 | -1038 | 1 | 30 | 5 | 13 | 0 |
| 16 | Ryan Newman | 2068 | -1038 | 1 | 30 | 6 | 11 | 0 |
| 17 | Clint Bowyer | 760 | -2346 | 0 | 30 | 5 | 12 | 0 |
| 18 | Joey Logano | 752 | -2354 | 1 | 30 | 9 | 14 | 1 |
| 19 | Erik Jones | 748 | -2358 | 0 | 30 | 4 | 12 | 1 |
| 20 | Daniel Suarez | 686 | -2420 | 0 | 30 | 1 | 12 | 0 |
| 21 | Trevor Bayne | 548 | -2558 | 0 | 30 | 1 | 4 | 0 |
| 22 | Dale Earnhardt Jr. | 541 | -2565 | 0 | 30 | 1 | 5 | 1 |
| 23 | Paul Menard | 507 | -2599 | 0 | 30 | 2 | 3 | 0 |
| 24 | Ty Dillon | 489 | -2617 | 0 | 30 | 0 | 0 | 0 |
| 25 | Chris Buescher | 464 | -2642 | 0 | 30 | 0 | 3 | 0 |
| 26 | A.J. Allmendinger | 452 | -2654 | 0 | 30 | 1 | 5 | 0 |
| 27 | Michael McDowell | 450 | -2656 | 0 | 30 | 1 | 1 | 0 |
| 28 | Danica Patrick | 441 | -2665 | 0 | 30 | 0 | 1 | 0 |
| 29 | David Ragan | 360 | -2746 | 0 | 30 | 0 | 2 | 0 |
| 30 | Aric Almirola | 354 | -2752 | 0 | 23 | 2 | 3 | 0 |
| 31 | Matt DiBenedetto | 312 | -2794 | 0 | 30 | 0 | 2 | 0 |
| 32 | Landon Cassill | 307 | -2799 | 0 | 30 | 0 | 0 | 0 |
| 33 | Cole Whitt | 276 | -2830 | 0 | 30 | 0 | 0 | 0 |
| 34 | Corey LaJoie | 202 | -2904 | 0 | 27 | 0 | 0 | 0 |
| 35 | Reed Sorenson | 125 | -2981 | 0 | 24 | 0 | 0 | 0 |
| 36 | Gray Gaulding | 120 | -2986 | 0 | 23 | 0 | 0 | 0 |
| 37 | Jeffrey Earnhardt | 115 | -2991 | 0 | 28 | 0 | 0 | 0 |
| 38 | Derrike Cope | 36 | -3070 | 0 | 13 | 0 | 0 | 0 |
| 39 | Michael Waltrip | 29 | -3077 | 0 | 1 | 0 | 1 | 0 |
| 40 | Billy Johnson | 15 | -3091 | 0 | 1 | 0 | 0 | 0 |
| 41 | Boris Said | 15 | -3091 | 0 | 2 | 0 | 0 | 0 |
| 42 | Gary Klutt | 6 | -3100 | 0 | 1 | 0 | 0 | 0 |
| 43 | Cody Ware | 6 | -3100 | 0 | 5 | 0 | 0 | 0 |
| 44 | Alon Day | 5 | -3101 | 0 | 1 | 0 | 0 | 0 |
| 45 | Stephen Leicht | 5 | -3101 | 0 | 1 | 0 | 0 | 0 |
| 46 | Kevin O'Connell | 4 | -3102 | 0 | 1 | 0 | 0 | 0 |
| 47 | Tommy Regan | 3 | -3103 | 0 | 1 | 0 | 0 | 0 |
| 48 | D.J. Kennington | 2 | -3104 | 0 | 2 | 0 | 0 | 0 |
| 49 | Timmy Hill | 0 | -3106 | 0 | 15 | 0 | 0 | 0 |
| 50 | B.J. McLeod | 0 | -3106 | 0 | 7 | 0 | 0 | 0 |
| 51 | Brett Moffitt | 0 | -3106 | 0 | 6 | 0 | 0 | 0 |
| 52 | Joey Gase | 0 | -3106 | 0 | 5 | 0 | 0 | 0 |
| 53 | Ryan Sieg | 0 | -3106 | 0 | 5 | 0 | 0 | 0 |
| 54 | Darrell Wallace Jr. | 0 | -3106 | 0 | 4 | 0 | 0 | 0 |
| 55 | J.J. Yeley | 0 | -3106 | 0 | 4 | 0 | 0 | 0 |
| 56 | Brendan Gaughan | 0 | -3106 | 0 | 3 | 0 | 1 | 0 |
| 57 | Elliott Sadler | 0 | -3106 | 0 | 3 | 0 | 0 | 0 |
| 58 | Regan Smith | 0 | -3106 | 0 | 2 | 0 | 0 | 0 |
| 59 | Ross Chastain | 0 | -3106 | 0 | 2 | 0 | 0 | 0 |
| 60 | Carl Long | 0 | -3106 | 0 | 2 | 0 | 0 | 0 |
| 61 | Josh Bilicki | 0 | -3106 | 0 | 2 | 0 | 0 | 0 |
| 62 | Ray Black Jr. | 0 | -3106 | 0 | 1 | 0 | 0 | 0 |