Vettel feels he must 'protect' Ferrari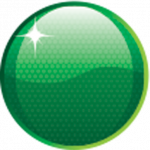 Ferrari driver Sebastian Vettel feels he must 'protect' the team from criticism following further reliability problems at the Japanese Formula 1 Grand Prix.
Vettel's championship ambitions took a further blow after he recorded another failure to finish, this time with spark plug failure.
That retirement, combined with Lewis Hamilton winning the race in Japan, has dropped Vettel to 59 points with just four races and 100 points on the table.
It follows Ferrari manifold pipe failures on both cars in Malaysia, where Vettel could only finish fourth after starting at the back of the grid.
"It's normal you're critical, especially if things go wrong, so it's part of our job," Vettel told Sky Sports F1.
"I think I need to protect them.
"We've done an incredible job so far.
"It is obviously a pity the last two races with the reliability issues, but you know, it's like that sometimes.
"Of course it hurts, and we're all disappointed.
"But now we need to get back, get some rest and then go flat out for the last four races and see what happens."
Hamilton's victory was his fourth in five races since F1's summer break, and he finished in second place in the other – last week's race in Malaysia.
Vettel has only won one of the last 10 races, but refused to write off hopes of a fifth world championship this year.
"We still have a chance, but yeah, obviously it's not as much in our control as we'd like," he said.
"Overall the team is in a good way and we are improving race by race.
"We've gone a lot further than people thought. So, there's also some positives.
"But, now you don't look at the positives, because it's not the day to look at positives."