Shakeup at Ferrari to solve unreliability issues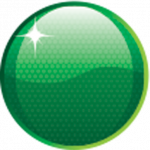 Ferrari is set for an internal shake up in attempts to resolve the reliability issues that hampered both Sebastian Vettel and Kimi Raikkonen at the Malaysian Formula 1 Grand Prix last weekend.
Engine problems forced Vettel to start from the rear of the grid, while a similar fault saw Raikkonen's car pushed off the front row of the grid before the race start.
In an attempt to quickly resolve the issues, the team is poised to shake up its quality control department.
A furious Ferrari president Sergio Marchionne said immediately after the Sepang trouble that the outfit would make urgent changes to prevent a repeat.
That prompted talk of a senior management overhaul, with some rumours suggesting that team principal Maurizio Arrivabene's place could be under threat at the end of the season.
Ferrari technical director Mattia Binotto has clarified, however, that the revisions to the team are simply aimed at improving the quality of its parts to ensure what happened in Malaysia does happen again.
"I think that to improve your performance you need to improve your car and your package, but you also need to improve your organisation," said Binotto at the Japanese Grand Prix.
"What we are considering is something that was already planned: it is to reinforce our quality [control] department. It is as simple as that.
"Our quality department is already somehow reinforced and that is the change of organisation that our chairman was meaning."
Although Ferrari's reshuffle is focused on quality control, Binotto said the team does not yet have a firm explanation for the near-identical failures that struck Vettel and Raikkonen in Sepang.
"It is true that the problems we had were completely unexpected," he added.
"It is a problem we didn't experience either on the dyno or the race track during the entire season.
"There were some quality issues with the parts – we failed an inlet manifold on the engine from the compressor to the cylinder heads.
"And it happened twice, because we had the same problem with Sebastian in qualifying and Kimi in the race.
"Obviously it happened twice in Malaysia, so certainly it could be some boundary conditions that affected the overall reliability in these occasions.
"It is something that we are analysing, and in parallel we reinforced the components, but it is something still we need to better understand."