Heimgartner takes Carrera Cup Race 2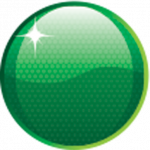 Andre Heimgartner has scored the victory in the second race of the Carrera Cup at Mount Panorama with an outstanding pass on David Wall.
After winning the opening race, Wall got the jump off the start to head Heimgartner, while Alex Davison and Jaxon Evans starting a race-long battle behind.
Michael's Almond's race ended not long after the green light when he slid across the track after making side-by-side contact with Dylan O'Keeffe.
Heimgartner used the draft on Conrod Straight on the sixth of nine-laps to go up the inside into the Chase. From that point he could control things.
On the penultimate lap Davison got down the inside of Wall at Forrest's Elbow, but the points leader repeated the move Heimgartner put on him to retake the position at the Chase.
On the final lap Evans charged through on Davison at the Chase, but overcooked things at Murray's Corner and buried the Porsche in the sandtrap against the fence.
In the Tag Heuer Carrera Challenge Tim Miles made it two from two in the semi-professional class. He beat home Marc Cini with Stephen Grove in third. Grove's crew rebuilt his car overnight after a heavy crash in the opening race with Max Twigg. Twigg's crew also got him out on track, but a broken clutch on the warm-up lap saw him not turn a race lap.
The final race of the weekend will be run at 9:30am Sunday morning.
VIDEO: Heimgartner and Miles speak after Race 2

RESULTS: Carrera Cup – Race 2 : Bathurst
| | | | | |
| --- | --- | --- | --- | --- |
| Pos | No. | Driver | Team | Category |
| 1 | 777 | Andre Heimgartner | Bob Jane T-Marts / Money Now | P |
| 2 | 38 | David Wall | PAYCE/Wilson Security | P |
| 3 | 888 | Alex Davison | President Limo Australia | P |
| 4 | 5 | Cameron McConville | Repair Management Australia | P |
| 5 | 79 | Jordan Love | Sonic Motor Racing / Quintis | P |
| 6 | 77 | Nick McBride | Sonic / Bob Jane T-Marts | P |
| 7 | 88 | Dylan O'Keeffe | APB Group/President Limo Australia | P |
| 8 | 8 | Dan Gaunt | Porsche Centre Melbourne | P |
| 9 | 136 | James Abela | Horsley Park Gun Shop | P |
| 10 | 70 | Tim Miles | Miles Advisory Partners | C |
| 11 | 9 | Marc Cini | Hallmarc | C |
| 12 | 4 | Stephen Grove | Grove Group | C |
| 13 | 33 | Simon Ellingham | Peak Marketing | P |
| 14 | 13 | Sam Shahin | HTFU | C |
| 15 | 131 | Graham Williams | WRA | C |
| DNF | 7 | Jaxon Evans | Hungry Jacks | P |
| DNF | 26 | Michael Almond | Copyworld | P |
| DNF | 18 | Max Twigg | | C |