SUPPORTS: Pretty edges Harris in V8 Utes Race 1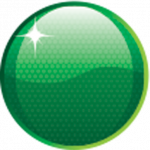 ECB V8 Ute Racing Series
Nathan Pretty has edged Ryal Harris to the win in Race 1 of the V8 Ute Racing Series at Bathurst.
Harris got his nose in front of the pole-sitting Pretty as the field rounded Hell Corner for the first time but was outdragged up Mountain Straight, perhaps due to the success ballast he was carrying.
Pretty, on the other hand, was starting his first round of the year and had no such problems in the #56 Burbank Homes Commodore as he withstood the near race-long pressure from Harris.
While the top two were separated by just over 0.3s, Craig Dontas was a distant third, a position which he gained on Lap 2 when Kim Jane got a poor run due to his own efforts to pass Harris back at The Chase.
Jane finished slightly further back, while Mick Sieders rounded out the top five.
Matt Nolan was last of the finisher having been turned into the wall by Craig Woods at the sweep into The Chase.
Round 4 concludes tomorrow with Race 2 (8 laps) at 0800 and Race 3 (6 laps) at 1600 AEDT/local time.
Touring Car Masters
Steve Johnson claimed pole with the fastest ever Touring Car Masters lap around Mount Panorama.
Johnson set the blistering time late in the session, which was interrupted when Terry Lawlor spun at McPhillamy Park early in the session, burying the Ford Mustang in the gravel to draw an early red flag.
Steve Johnson's first flying lap was good enough to seize provisional pole position from Bressington, but carried on to record a 2:16.6160s lap, 1.5s under the lap record.
Bressington trailed Johnson's by more than a second to complete the front row with John Bowe a quarter of a second further back in third place.
The first Touring Car Masters race of the weekend is at 0910 Saturday morning.
Toyota 86 Racing Series
Cameron Hill has maintained his perfect record in qualifying for this year's Toyota 86 Racing Series, taking his fourth pole of the season in Round 4.
Hill lapped Mount Panorama in a best time of 2:39.5968s in the #111 Used Trucks Sydney car, 0.4s faster than fellow front-row starter Jimmy Vernon, who leads the series.
Dylan Gulson and Aaron Seton will start off Row 2, while practice fast man Ben Grice qualified fifth-fastest.
Grice was one of a number of drivers who tested the limits when he ran well off and nearly to the wall at Hell Corner.
Several others toured the grass at Skyline but the 20-minute session ended without major incident.
Invitees Leanne Tander and David Brabham qualified 21st and 25th respectively.
Toyota 86's first two of three six-lap races will be run tomorrow at 0840 and 1235.