F1 drivers to use biometric gloves from 2018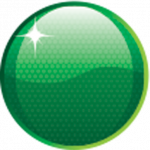 Formula 1 drivers will wear gloves featuring biometric sensors to assist medical crews assess their condition in the event of a crash.
From next season, gloves will feature a 3mm thick sensor that will monitor both the driver's pulse and blood oxygen levels.
The sport could add further sensors to monitor additional parameters such as body temperature and respiratory rate.
The initial sensor will be stitched inside every driver's gloves in 2018 after Mercedes, Ferrari and Red Bull drivers tested it during the Hungarian Grand Prix weekend and a decision will soon be made on where best to stitch the sensor.
The project is supported by the Global Institute for Motor Sport Safety and it is hoped that the data from the sensors can make a difference in larger incidents.
FIA deputy medical delegate Doctor Ian Roberts told the FIA's AUTO magazine: "We know that the monitoring of people is essential in terms of their medical care.
"Drivers in incidents are no different. We would like to start monitoring and assessing them as soon as we possibly can.
"But the equipment that we currently use is relatively bulky and is only applied after the incident has happened.
"There are also times when the driver isn't immediately accessible to us, so if we can't see him or we're not actually next to him, there's limited information that we can get."
Roberts suggests that the data from the sensor will be useful in incidents like the one Carlos Sainz Jr suffered during final practice at the 2015 Russian Grand Prix, when he was left trapped under a barrier and it was hard to assess his condition.
"Accurate monitoring was impossible until we got hands-on, and obviously we couldn't do that until the barriers were moved," he added.
"If we had monitoring on him straight away we could have planned our rescue even better than we did.
"With this new technology, the moment a driver has an incident we will receive physiological readings and biometrics, so he is continually monitored from point zero right through to the initial response and on to the medical centre."