Mercedes worried by Bottas form slump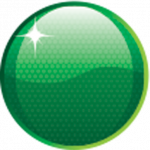 Mercedes boss Toto Wolff admits that he is worried by Valtteri Bottas' recent form slump.
Bottas has struggled since the summer break and has clearly been outperformed by team-mate Lewis Hamilton.
During last weekend's Malaysian Grand Prix weekend, he even suggested that his lack of confidence in the car means that he is experiencing the most difficult period of his career.
When asked at Sepang if he was worried about the gap between his two drivers at the moment, Wolff said, "Yes, I'm worried because I want Valtteri to do well. Everyone wants Valtteri to do well.
"Valtteri seems to struggle more in having the car in the sweetspot than Lewis.
"There are so many factors that play a role, but I have no doubt his intelligence will put the jigsaw together.
"We have many more races to do it together and undo the problem.
"Very good drivers are able to dig themselves out of a difficult situation and I have no doubt he will do that.
"Somebody clever said, 'smooth seas don't make tough sailors', and if he can dig himself out of his current underperformance, then he is going to come out much stronger.
"We have seen very good performances from him this year and he had a dip in form in the last races. But nobody is doubting Valtteri."
Wolff thinks Bottas's current difficulties stem entirely from set-up difficulties with the car, rather than being any underlying issue with his abilities.
"We have a capricious car," he said. "It has a very narrow operating window with the tyres, where the tyres generate optimum grip.
"And dipping in and out of the window is the fundamental story of 2017 for us.
"Driving style plays a role. Lewis was able to better adapt to the problem than Valtteri.
"But changing driving style is not something that comes easy to anybody."
Bottas suggested that one of the key differences between himself and Hamilton is how their driving styles impact on tyre temperatures.
"I tend to quite easily overheat the surface of the tyre and then when the bulk temperature of the tyre versus the surface is not close enough, you lose quite a lot of grip," said Bottas.
"It is pure confidence in the car and trusting your own skills and being 100 percent comfortable.
"That makes a massive difference and definitely this weekend I haven't been 100 percent comfortable.
"It is never a good thing when you jump in the car and you don't feel 100% secure and if you don't know 100 percent that you can be the quickest.
"I just need to get that back and need to get that feeling of enjoying the driving and letting yourself a bit more loose."