McLaren could face Japan engine trade-off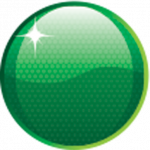 Fernando Alonso says that McLaren could well face a trade-off of engine upgrades and grid penalties in the Japanese Formula 1 Grand Prix.
McLaren has been on the up in the two most recent races in Singapore and Malaysia.
However, if engine supplier Honda was to offer engine upgrades for its home race, the team would have to choose between sticking with its current package or incurring grid penalties.
"It is the home GP for Honda, so we want to do well there," said Alonso.
"We know how important that race is for the team. About 30 to 40 percent of our engineers are Japanese, so we have a big moment of the year.
"The families are there, the Japanese fans, they support a lot our team, so it is a very special weekend for us and we want to perform well.
"If there is a new spec engine or any improvements, that will be with a penalty and we will start last.
"So it is difficult to compensate if we want to start last with an extra horsepower, or do we want to do a perfect weekend and try to score points?
"It is not up to us. The Honda engineers will tell us if first if there is an evolution ready that we don't know yet and if there is something ready, if it is better to take that opportunity or not."
The Japanese Grand Prix begins with two practice sessions tomorrow.