Vettel set to escape gearbox penalty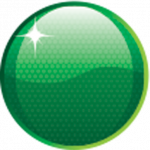 Sebastian Vettel appears to have avoided a gearbox penalty as Ferrari discovered that there was no damage caused to it in the crash with Lance Stroll.
Vettel was concerned that he would need a replacement gearbox for this weekend's Japanese Grand Prix, which would trigger a five-position grid penalty.
The crash occurred on the cool down lap and ripped the left-rear corner out of the German's car.
Ferrari flew the gearbox back to its Maranello factory this week for a closer examination and team sources have indicated that it has been given the all-clear.
The team will therefore fit the gearbox as scheduled on Saturday morning at Suzuka for final free practice, with that hour-long run enough to give confirmation that everything is in order prior to qualifying.
Vettel's crash after the chequered flag in Malaysia came following a spirited fightback, where he charged from the back of the grid to fourth place prior to some late-race fuel saving that forced him to drop back.
The 30-year-old is 34 points behind championship leader Lewis Hamilton, having lost ground in Singapore and Malaysia despite having a car that had the potential to win both races.
The Japanese Grand Prix weekend starts on Friday 6 October.