Supercars clarifies seatbelt rules ahead of Bathurst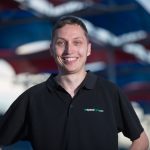 Supercars has issued a directive to teams to reiterate seatbelt regulations ahead of this weekend's Supercheap Bathurst 1000 following an investigation into illegal tampering.
The championship and the Confederation of Australian Motor Sport (CAMS) combined to investigate modifications to seatbelts that breached the product's FIA homologation at Sandown.
It was reported that at least one team had allegedly breached regulations by modifying a harness to allow parts to remain permanently attached to the release box.
This would allow drivers to slide out of the belts easier during driver changes but could restrict extrication in the event of a crash.
THE FINAL RACE OF THE 2023 REPCO SUPERCARS CHAMPIONSHIP ON ONE OF THE WORLD'S BEST STREET CIRCUITS. GO ALL IN AT THE VAILO ADELAIDE 500, CLICK HERE TO BUY TICKETS
As a result, Supercars has issued a six point list of regulations regarding seatbelts to teams following clarification from the FIA.
The rules prohibit the use of cable-ties to hold shoulder and pelvic straps in place and the deployment of magnets in the straps themselves, designed to speed up the driver change process.
A loop of velcro is allowed to be use to assist in holding the strap out of the way during pit stops.
Below is the six point list of regulations issued to teams. 
1. The use of cable ties to hold the shoulder and pelvic straps together is prohibited.
2. Each element of the safety harness must operate independently of each other.
3. The release box (buckle) must only be permanently attached to one element (strap) of the safety harness. This can be either: the crotch, pelvic, or shoulder strap.
4. If the rear cover of the release box has been removed by a Team the homologation is void.
5. The practice of attaching magnets to the shoulder straps of the safety harness is prohibited. It is suggested that a magnet could be attached to the point of the car that a Team wants the harness "tongue" to stick to.
6. Teams can use a loop of Velcro around the shoulder strap to assist in holding the strap out of the way, so long as the loop does not cause a narrowing of the webbing of the shoulder strap. No magnets can be attached to this Velcro loop and the loop must not be sewn or glued to the shoulder strap.
While the identity of teams to have breached the rules at Sandown has not been revealed, Fox Sports footage appeared to show the Red Bull Holden of Shane van Gisbergen and Matt Campbell was among those at fault.
Upon receiving the seatbelt regulations Triple Eight team manager Mark Dutton says the squad is no longer using cable ties and magnets in its seatbelts.
"No magnets, no cable-ties. It's literally as simple as that," Dutton told Speedcafe.com of the changes to the seatbelt ahead of this weekend.
"Every enduro for the last couple of years there's been changes, which is fine. It's the same for everyone so you just roll with it."