Renault unmoved by Budkowski controversy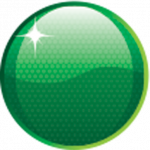 Renault is not in Formula 1 "to make friends" says managing director Cyril Abiteboul as controversy rages over the rumoured signing of former FIA staffer Marcin Budkowski.
Budkowski's decision to quit the FIA was a hot topic at last weekend's Malaysian Grand Prix with speculation placing him in a senior management role at Renault.
His role as F1 technical chief means that he has privileged knowledge of other teams' developments.
Abiteboul would not confirm Budkowski's signing, but did state unequivocally that Renault will go on the offensive as it chases a return to the pinnacle of the championship.
"We want to be one of the top teams by 2020," Abiteboul told Sky.
"It is at one time far away, but given we know what needs to be done, if you look at the 1.0-1.5 second gap between the midfield and the top teams, it is a big jump.
"And that is why we need to be aggressive in in what we do to be there by 2020.
"In this sport you are not here to make friends.
"Obviously there are ways to do things, and anything we do in terms of recruitment – not necessarily Marcin – we need to grow, Enstone needs badly to grow.
"When we took the place it was 475 people, it is now 620 people.
"There is no secret that those people need to come from somewhere, and we have to go chasing from some of the other teams."
Despite the controversy over Budkowski's signing, Abiteboul insists Renault will not do anything that could breach the rules nor rival teams' IP rights.
"Renault has a very clear track record of being extremely fair and loyal," added Abiteboul.
"So whatever we will do, we will make sure that it is done in a very loyal way and a very fair way to our competitors."