Plans lodged for Sydney Indoor MotoX Park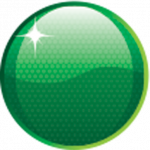 Plans for Australia's first indoor motocross park have been lodged with Eastern Creek's local council.
Developers of the proposed Sydney Indoor MotoX Park have lodged plans for the facility, which will be co-located with the Eastern Creek International Karting Raceway adjacent to Sydney Motorsport Park, with Blacktown City Council.
The park will be a dome structure, covering 12,000 square metres and rising to 10 storeys in height, and featuring multiple motocross tracks.
Develop Mattew Bartolo says that progress was delayed to ensure that the project met Australian design standards, but is confident that it will be approved by Blacktown City Council.
"It has been a long process to get to the point of submission," said Mattew Bartolo.
"With a project like the dome that we are constructing, we had to be sure to have everything done properly.
"While there are over 500 of these domes in operation worldwide, Australian standards are slightly different, so we did have to do some additional research, which put us back a bit further than we thought.
"Blacktown City Council have been nothing but supportive, from the Mayor, Stephen Bali, through to the planners and everyone that we've had to deal with along the way.
"We hope that it will turn around quickly so we can get cracking on the build and deliver a world class facility to Sydney's dirt bikers that have been starved for so long."