Marko: Red Bull Racing has the best chassis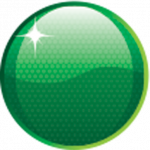 Red Bull Racing now has the best chassis in the Formula 1 championship, says the team's motorsport advisor Helmut Marko.
Max Verstappen beat Mercedes' Lewis Hamilton on car pace to win the Malaysian Grand Prix, with Daniel Ricciardo making it two Red Bulls on the podium.
Marko identified the result as proof that RBR can compete at the very front of the field after starting the year languishing well behind Mercedes and Ferrari.
"The big satisfaction is to overtake Mercedes and pull away," Marko told Autosport.
"It shows that the works that we did since our poor start in Melbourne paid off, and the development goes in the right direction.
"Chassis-wise, for sure we are the best now.
"We're going in the right direction and getting faster and faster; the car is really good.
"If everything stays together then Max or Daniel can achieve a podium, and maybe one or the other can win."
He agreed with RBR team principal Christian Horner's belief that Verstappen would have won even if practice pacesetter Ferrari had not been compromised by engine problems that left Sebastian Vettel at the back of the grid and prevented Kimi Raikkonen from starting.
"Ferrari had problems, but our race speed was comparable, because in the end Sebastian was on super-soft tyres, and you saw that when he was catching Ricciardo he went too close and he ruined his front tyres, so that's why he had to stop his attack," Marko said.
He argued the Malaysia pace should not have come as a surprise given RBR's progress in recent races, though he fears next weekend's Japanese Grand Prix could be marred by further penalties for engine component changes.
"We were quick in Monza, don't forget. We were quick in Spa. But always unlucky situations," Marko said.
"Suzuka should be a good circuit, but of course we will have more penalties."
Verstappen's win was only his second podium finish of 2017 and his first since the Chinese Grand Prix in April.
He had retired from seven of the 11 races in the interim.
"The big thing is that Max's bad luck came to an end," said Marko.
"It was difficult. He was just 19 years old, but I think it was character building in a hard way.
"He understood, and he adapted, and he took a different approach."
The Japanese Grand Prix starts with practice on Friday 6 October.