Leanne Tander to make T86RS return at Bathurst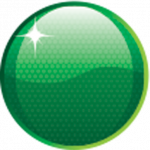 Leanne Tander will join David Brabham as the invited drivers for Round 4 of the Toyota 86 Racing Series at Mount Panorama.
Tander's last start in an 86 came when she served as an invited driver at the corresponding round in 2016, having also driven in the series at Winton and Sandown.
Brabham will make his debut in the series in a livery which pays tribute to his father Sir Jack's 1966 Formula 1 drivers' and constructors' championships.
The start will be his first at Mount Panorama since the 2015 Bathurst 12 Hour.
"Bathurst is special for a driver with the crowd, the atmosphere and the unique circuit layout," said the 2009 Le Mans 24 Hours winner.
"The young guys should relish this, stringing together the mountain's fast corners in a sports car as agile as the Toyota 86 is and showing their talent on a big stage."
Jason Bargwanna, who won the 2000 Bathurst 1000, and Rick Bates will fill the roles of the non-driving mentors.
Jimmy Vernon leads the series by 90 points over Cameron Hill, who has swept the last two rounds.
The round gets underway with two practice sessions on Thursday 5 October.
Entry list: Round 4, Mount Panorama Motor Racing Circuit
| | | | |
| --- | --- | --- | --- |
| No. | Team/Sponsor Name | Driver | State |
| 3 | Sieders Racing Team | Aaron Borg | NSW |
| 4 | SharkBite / Swan Hill Toyota | Cameron Fisher | VIC |
| 6 | PK Transport | Jake Klein | VIC |
| 7 | Clintons Toyota / Sieders Racing Team | Cameron Crick | NSW |
| 8 | Top Gear on Wentworth | John Iafolla | NSW |
| 9 | Aisin Australia | Jimmy Vernon | NSW |
| 11 | George Gutierrez Motorsport | George Gutierrez | SA |
| 15 | That English Bloke | James Wilkins | QLD |
| 16 | MAW / GMAX / Car Niche | Benjamin Grice | QLD |
| 20 | Slo-Mango Racing | Timothy Beddoe | VIC |
| 21 | Tempest Solutions / Pastro Custom AG / Castle Hill Toyota | Zach Loscialpo | NSW |
| 22 | Luke King Racing / Fast Track Communications / 4wd.net.au / JSD / Tint & Protect | Luke King | NSW |
| 23 | Samoilenko Racing | Simon Samoilenko | QLD |
| 24 | M1 Racing / Lismore Toyota / Phillip Hunter Smash Repairs | Michael Fabri | QLD |
| 27 | CXC Gobal Racing / CGR Performance | Dylan Thomas | NSW |
| 30 | Sci-Fleet Hino | Aaron Seton | QLD |
| 34 | Ultimate Karting Sydney Racing | Tim Brook | NSW |
| 35 | MDR Motorsport / Bow Wow Dog Treats | Haydn Clark | SA |
| 38 | Sieders Racing Team / Longreach Tourist Park | Luke van Herwaarde | QLD |
| 42 | Toyota Racing Australia | Leanne Tander | VIC |
| 43 | Manley Motorsport | Christopher Manley | QLD |
| 47 | Calum Jones Motorsport | Calum Jones | QLD |
| 48 | Auto Approve Wilson / David Levy Motorsport | Nicholas Carroll | VIC |
| 53 | Deagle Motor Sports | Lachlan Deagle | NSW |
| 56 | Luff Motors Yass | Kane Baxter-Smith | QLD |
| 66 | Toyota Racing Australia | David Brabham | UK |
| 68 | Samsung / WBT Gerard Maggs | Gerard Maggs | NSW |
| 74 | Pulse Racing / Zen Garage | Trent Grubel | NSW |
| 77 | CGR Performance | Peter Major | WA |
| 86 | Toyota Racing Australia | Jack Milligan | NZ |
| 90 | Whitty Race Engineering | Jarrod Whitty | NSW |
| 95 | Triax Australia | Aaron Cameron | VIC |
| 96 | Aussie Driver Search / Fallon Developments | Simon Fallon | VIC |
| 97 | Liam McAdam Motorsport | Liam McAdam | QLD |
| 98 | Close-Line / Smart WFM | Dylan Gulson | NSW |
| 99 | Hazard Solutions | Graham Smith | VIC |
| 111 | Southern Star Truck Centre / National Capital Toyota | Cameron Hill | NSW |
| 777 | Sealand Birk | Declan Fraser | QLD |