Karting Australia releases 2018 calendar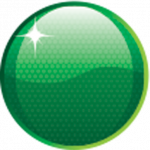 Albury will host its first Australian Kart Championship round as part of a five-round 2018 calendar.
Karting Australia has released its national event calendar for next year, which includes confirmation also of the Rotax Pro Tour and provisional state calendars.
The AKC calendar features four of the five circuits which featured in 2017, though the order has been shuffled slightly.
South Australia's Monarto Karting Complex moves from Round 3 to Round 1 on February 23-25, a fortnight later than this year's season opener in Newcastle.
Albury Wodonga Kart Club takes over from Geelong to host Round 2, before the championship moves on to New South Wales' second-largest city.
Emerald Kart Club in Central Queensland will host an AKC round for the second time after debuting this year, before the traditional finale at Port Melbourne's Todd Road.
State calendars have provisionally been announced, with confirmation expected in coming weeks.
Calendar: 2018 Australian Kart Championship
| | | |
| --- | --- | --- |
| 1 | Monarto (SA) | February 23-25 |
| 2 | Albury (VIC*) | April 13-15 |
| 3 | Newcastle (NSW) | May 25-27 |
| 4 | Emerald (QLD) | July 27-29 |
| 5 | Port Melbourne (VIC) | August 31–September 2 |
Calendar: 2018 Rotax Pro Tour
| | | |
| --- | --- | --- |
| 1 | Port Melbourne (VIC) | January 26-28 |
| 2 | Dubbo (NSW) | March 9-11 |
| 3 | Ipswich (QLD) | May 4-6 |
| 4 | TBA | June 22-24 |
| 5 | Albury (VIC*) | August 10-12 |
| 6 | TBA | September 14-16 |
Calendar: 2018 Race of Stars
| | |
| --- | --- |
| Gold Coast (QLD) | October 12-14 |
Calendar: 2018 NSW Kart Championship
| | |
| --- | --- |
| 1 | April 27-29 |
| 2 | July 13-15 |
| 3 | September 28-30 |
Calendar: 2018 QLD Kart Championship
| | |
| --- | --- |
| 1 | July 6-8 |
| 2 | September 28-30 |
Calendar: 2018 VIC Kart Championship
Calendar: 2018 SA Kart Championship
| | |
| --- | --- |
| 1 | April 28-29 |
| 2 | July 14-15 |
Calendar: 2018 NT Kart Championship
Calendar: 2018 TAS Kart Championship
Calendar: 2018 WA Kart Championship
* Track located in Wodonga
** To be advised after further advice is received from Karting Victoria