Miller out of Japanese Grand Prix with broken leg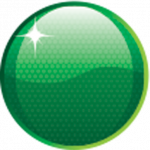 Jack Miller will miss the Japanese Grand Prix having broken his leg in a training incident.
Miller fractured his right tibia when he put his foot down to stop what his Marc VDS Honda team described as "a slow speed front-end crash."
The incident occurred while riding a trials bike in Andorra last Friday, with Miller having surgery in Barcelona the following day.
The 22-year-old had a metal plate and eight screws inserted to stabilise the fracture.
"Obviously I'm both disappointed and frustrated to have to sit out the Japanese Grand Prix through an injury sustained while training, especially as it wasn't even a crash," said Miller.
"I put a foot down when I lost traction from the front tyre.
"Nine times out of 10 that would have been the end of the story, especially at such a low speed, but this time I must have caught my foot on something."
While Miller will definitely miss the Motegi race, he is hoping to be fit in time for his home grand prix at Phillip Island a week later.
Marc VDS team principal Michael Bartholemy said Miller's progress would be assessed again immediately after the Motegi race to see if he could compete at home.
"Jack was extremely unfortunate to end up with a fractured tibia from such a seemingly innocuous incident; it was just bad luck," Bartholemy added.
"The timing is also unfortunate, as we're about to head overseas for three races in as many weekends, but Jack is adamant that he will miss only next weekend's Japanese Grand Prix."
Marc VDS has not indicated that it will replace Miller for Motegi, so is likely to field just one bike for Tito Rabat.
Miller will leave the team for Pramac Ducati at the end of the season.
The Japanese Grand Prix takes place on October 13-15.