Dan Gaunt back in Carrera Cup at Bathurst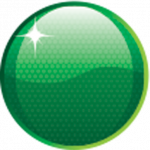 Dan Gaunt will make a return to the Carrera Cup ranks as part of an 18-car field at Mount Panorama.
Gaunt and former TAG Heuer Carrera Challenge champion Max Twigg have joined the series regulars in the event which will also form the second round of the Endurance Cup for the Porsche one-make series.
Gaunt, who is vastly experienced in Carrera Cup and Supercars, will step aboard the Porsche Centre Melbourne 911 which has been campaigned most recently by Brenton Grove and Nurgburgring road-approved sports cars lap record holder Lars Kern. Twigg has committed to Bathurst and the final round on the Gold Coast.
The Carrera Cup will hold a 16-lap race on Friday afternoon as the second instalment of the three-race Endurance Cup. At 99.4km in length, Friday's opening race is the longest scheduled single-driver race in Carrera Cup Australia history. The race eclipses the length of the 89.4km Gold Coast endurance race in 2004, which was won by current Endurance Cup points leader Alex Davison.
Following his recent round victory at Sandown Raceway, Sonic Motor Racing driver Nick McBride hopes to continue his winning momentum into Bathurst, where he looks to break the recent four-year winning streak of McElrea Racing – Warren Luff (2013), Shae Davies (2014) and Matt Campbell (2015-2016).
"Bathurst is the ultimate driving challenge. It hasn't traditionally been a strong track for me but I'm really looking forward to changing that for the coming round this weekend," said McBride.
"Sandown was a great round for me and a change in form from earlier in the season. I'm hoping I can continue this at Bathurst for what is one of the best rounds of the year."
Meanwhile, fresh from his second Porsche Carrera Cup Asia appearance of the season at Sepang International Circuit last weekend, Stephen Grove is hoping for a strong performance at his favourite Australian circuit.
"I love Bathurst. Outside of Spa-Francorchamps it's my favourite track and I can't wait to get up there for the next Carrera Cup round," said Grove, who holds a convincing lead in the TAG Heuer Carrera Challenge standings.
VIDEO: Carrera Cup Bathurst preview
Entry list: Round 7: Mount Panorama Motor Racing Circuit
| | | | |
| --- | --- | --- | --- |
| No. | Driver | Class | Sponsor |
| 4 | Stephen Grove | TAG Heuer Carrera Challenge | Grove Group |
| 5 | Cameron McConville | Outright | Repair Management Australia |
| 7 | Jaxon Evans | Outright | Hungry Jacks |
| 8 | Dan Gaunt | Outright | Porsche Centre Melbourne |
| 9 | Marc Cini | TAG Heuer Carrera Challenge | Hallmarc |
| 13 | Sam Shahin | TAG Heuer Carrera Challenge | HTFU |
| 18 | Max Twigg | TAG Heuer Carrera Challenge | |
| 26 | Michael Almond | Outright | Copyworld |
| 33 | Simon Ellingham | Outright | Peak Marketing |
| 38 | David Wall | Outright | PAYCE/Wilson Security |
| 70 | Tim Miles | TAG Heuer Carrera Challenge | Miles Advisory Partners |
| 77 | Nick McBride | Outright | Sonic / Bob Jane T-Marts |
| 79 | Jordan Love | Outright | Sonic Motor Racing / Quintis |
| 88 | Dylan O'Keeffe | Outright | APB Group/President Limo Australia |
| 131 | Graham Williams | TAG Heuer Carrera Challenge | WRA |
| 136 | James Abela | Outright | Horsley Park Gun Shop |
| 777 | Andre Heimgartner | Outright | Bob Jane T-Marts / Money Now |
| 888 | Alex Davison | Outright | President Limo Australia |