Kyle Busch steals the win at Dover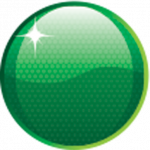 Kyle Busch left it until the second last lap to pass Chase Elliott and win at the Monster Mile, as the first round of NASCAR's Playoffs came to a close.
The attention was on the front and mid-pack as the title chances for Austin Dillon, Kasey Kahne, Kurt Busch and Ryan Newman all ended at Dover.
Busch led 30 laps in total to score his 42nd career win and third at the Monster Mile. He also won last week at Loudon.
"That was hard-fought, that was everything I had," said Busch.
"I wasn't sure I was going to make it, I rim-rided and carried it by the 24. I saw that carrot and I went for it."
Jimmie Johnson finished third followed by Martin Truex Jr., Kyle Larson, Clint Bowyer, Dale Earnhardt Jr., Daniel Suarez, Jamie McMurray and Brad Keselowski.
It was a disappointment for Elliott who led a race-high 138 laps, and is still to break through his first race win in the Monster Energy NASCAR Cup.
Twelve cars remained on the lead lap at the end of the Apache Warrior 400. Thirteenth-place finisher Ryan Newman missed advancing to the playoffs by two points.
The stage wins went the way of Brad Keselowski and Kyle Larson.
The race was relatively clean with the only major issue being a broken axle for Denny Hamlin late in the race.
Next week the series heads to Charlotte Motor Speedway to start the second round of the Playoffs.
VIDEO: Race recap

VIDEO: Kyle Busch speaks after the race

RESULTS: Apache Warrior 400 – Dover International Speedway
| | | | | | | | |
| --- | --- | --- | --- | --- | --- | --- | --- |
| Cla | # | Driver | Make | Laps | Laps Led | Status | Points |
| 1 | 18 |  Kyle Busch | Toyota | 400 | 30 |  Running | 56 |
| 2 | 24 |  Chase Elliott | Chevrolet | 400 | 138 |  Running | 47 |
| 3 | 48 |  Jimmie Johnson | Chevrolet | 400 | 5 |  Running | 40 |
| 4 | 78 |  Martin Truex Jr. | Toyota | 400 | 51 |  Running | 50 |
| 5 | 42 |  Kyle Larson | Chevrolet | 400 | 137 |  Running | 47 |
| 6 | 14 |  Clint Bowyer | Ford | 400 | |  Running | 32 |
| 7 | 88 |  Dale Earnhardt Jr. | Chevrolet | 400 | |  Running | 34 |
| 8 | 19 |  Daniel Suarez | Toyota | 400 | |  Running | 29 |
| 9 | 1 |  Jamie McMurray | Chevrolet | 400 | |  Running | 30 |
| 10 | 2 |  Brad Keselowski | Ford | 400 | 39 |  Running | 40 |
| 11 | 20 |  Matt Kenseth | Toyota | 400 | |  Running | 26 |
| 12 | 77 |  Erik Jones | Toyota | 400 | |  Running | 25 |
| 13 | 31 |  Ryan Newman | Chevrolet | 399 | |  Running | 24 |
| 14 | 5 |  Kasey Kahne | Chevrolet | 399 | |  Running | 23 |
| 15 | 22 |  Joey Logano | Ford | 399 | |  Running | 22 |
| 16 | 3 |  Austin Dillon | Chevrolet | 399 | |  Running | 21 |
| 17 | 4 |  Kevin Harvick | Ford | 399 | |  Running | 23 |
| 18 | 10 |  Danica Patrick | Ford | 399 | |  Running | 25 |
| 19 | 17 |  Ricky Stenhouse Jr. | Ford | 399 | |  Running | 25 |
| 20 | 41 |  Kurt Busch | Ford | 398 | |  Running | 17 |
| 21 | 38 |  David Ragan | Ford | 397 | |  Running | 18 |
| 22 | 13 |  Ty Dillon | Chevrolet | 397 | |  Running | 15 |
| 23 | 21 |  Ryan Blaney | Ford | 397 | |  Running | 14 |
| 24 | 6 |  Trevor Bayne | Ford | 396 | |  Running | 13 |
| 25 | 43 |  Aric Almirola | Ford | 396 | |  Running | 12 |
| 26 | 27 |  Paul Menard | Chevrolet | 396 | |  Running | 11 |
| 27 | 95 |  Michael McDowell | Chevrolet | 396 | |  Running | 10 |
| 28 | 47 |  A.J. Allmendinger | Chevrolet | 395 | |  Running | 9 |
| 29 | 34 |  Landon Cassill | Ford | 394 | |  Running | 8 |
| 30 | 37 |  Chris Buescher | Chevrolet | 394 | |  Running | 7 |
| 31 | 32 |  Matt DiBenedetto | Ford | 393 | |  Running | 6 |
| 32 | 72 |  Cole Whitt | Chevrolet | 392 | |  Running | 5 |
| 33 | 83 |  Brett Moffitt | Toyota | 391 | |  Running | |
| 34 | 23 |  Corey Lajoie | Toyota | 389 | |  Running | 3 |
| 35 | 11 |  Denny Hamlin | Toyota | 374 | | Axle | 8 |
| 36 | 51 |  B.J. McLeod | Chevrolet | 372 | |  Running | |
| 37 | 33 |  Jeffrey Earnhardt | Chevrolet | 368 | |  Running | 1 |
| 38 | 15 |  Ross Chastain | Chevrolet | 348 | |  Running | |
| 39 | 55 |  Reed Sorenson | Toyota | 162 | | Engine | 1 |
| 40 | 66 |  Timmy Hill | Chevrolet | 39 | | Electrical | |
STANDINGS
| | | | | | | | | |
| --- | --- | --- | --- | --- | --- | --- | --- | --- |
| Pos | | Pts | Behind | Wins | Starts | Top 5's | Top 10's | Poles |
| 1 | Martin Truex Jr. | | | 5 | 29 | 13 | 20 | 2 |
| 2 | Kyle Busch | | | 4 | 29 | 12 | 18 | 8 |
| 3 | Kyle Larson | | | 4 | 29 | 14 | 18 | 3 |
| 4 | Brad Keselowski | | | 2 | 29 | 12 | 17 | 2 |
| 5 | Jimmie Johnson | | | 3 | 29 | 4 | 10 | 0 |
| 6 | Kevin Harvick | | | 1 | 29 | 9 | 17 | 4 |
| 7 | Denny Hamlin | | | 2 | 29 | 12 | 16 | 0 |
| 8 | Ricky Stenhouse Jr. | | | 2 | 29 | 4 | 7 | 1 |
| 9 | Ryan Blaney | | | 1 | 29 | 3 | 10 | 1 |
| 10 | Chase Elliott | | | 0 | 29 | 8 | 16 | 1 |
| 11 | Matt Kenseth | | | 0 | 29 | 8 | 14 | 2 |
| 12 | Jamie McMurray | | | 0 | 29 | 2 | 15 | 0 |
| 13 | Ryan Newman | | | 1 | 29 | 6 | 11 | 0 |
| 14 | Austin Dillon | | | 1 | 29 | 3 | 4 | 0 |
| 15 | Kasey Kahne | | | 1 | 29 | 3 | 4 | 0 |
| 16 | Kurt Busch | | | 1 | 29 | 5 | 13 | 0 |
| 17 | Clint Bowyer | | | 0 | 29 | 5 | 12 | 0 |
| 18 | Joey Logano | | | 1 | 29 | 9 | 14 | 1 |
| 19 | Erik Jones | | | 0 | 29 | 4 | 12 | 1 |
| 20 | Daniel Suarez | | | 0 | 29 | 1 | 11 | 0 |
| 21 | Trevor Bayne | | | 0 | 29 | 1 | 4 | 0 |
| 22 | Dale Earnhardt Jr. | | | 0 | 29 | 1 | 5 | 1 |
| 23 | Paul Menard | | | 0 | 29 | 2 | 3 | 0 |
| 24 | Ty Dillon | | | 0 | 29 | 0 | 0 | 0 |
| 25 | Michael McDowell | | | 0 | 29 | 1 | 1 | 0 |
| 26 | Chris Buescher | | | 0 | 29 | 0 | 3 | 0 |
| 27 | Danica Patrick | | | 0 | 29 | 0 | 1 | 0 |
| 28 | AJ Allmendinger | | | 0 | 29 | 1 | 5 | 0 |
| 29 | David Ragan | | | 0 | 29 | 0 | 2 | 0 |
| 30 | Aric Almirola | | | 0 | 22 | 2 | 3 | 0 |
| 31 | Matt DiBenedetto | | | 0 | 29 | 0 | 2 | 0 |
| 32 | Landon Cassill | | | 0 | 29 | 0 | 0 | 0 |
| 33 | Cole Whitt | | | 0 | 29 | 0 | 0 | 0 |
| 34 | Corey LaJoie | | | 0 | 26 | 0 | 0 | 0 |
| 35 | Gray Gaulding | | | 0 | 22 | 0 | 0 | 0 |
| 36 | Reed Sorenson | | | 0 | 23 | 0 | 0 | 0 |
| 37 | Jeffrey Earnhardt | | | 0 | 27 | 0 | 0 | 0 |
| 38 | Derrike Cope | | | 0 | 13 | 0 | 0 | 0 |
| 39 | Michael Waltrip | | | 0 | 1 | 0 | 1 | 0 |
| 40 | Billy Johnson | | | 0 | 1 | 0 | 0 | 0 |
| 41 | Boris Said | | | 0 | 2 | 0 | 0 | 0 |
| 42 | Gary Klutt | | | 0 | 1 | 0 | 0 | 0 |
| 43 | Cody Ware | | | 0 | 5 | 0 | 0 | 0 |
| 44 | Alon Day | | | 0 | 1 | 0 | 0 | 0 |
| 45 | Stephen Leicht | | | 0 | 1 | 0 | 0 | 0 |
| 46 | Kevin O'Connell | | | 0 | 1 | 0 | 0 | 0 |
| 47 | Tommy Regan | | | 0 | 1 | 0 | 0 | 0 |
| 48 | D.J. Kennington | | | 0 | 2 | 0 | 0 | 0 |
| 49 | Brendan Gaughan | | | 0 | 3 | 0 | 1 | 0 |
| 50 | Darrell Wallace Jr. | | | 0 | 4 | 0 | 0 | 0 |
| 51 | Timmy Hill | | | 0 | 14 | 0 | 0 | 0 |
| 52 | Elliott Sadler | | | 0 | 3 | 0 | 0 | 0 |
| 53 | Ross Chastain | | | 0 | 2 | 0 | 0 | 0 |
| 54 | Joey Gase | | | 0 | 5 | 0 | 0 | 0 |
| 55 | Regan Smith | | | 0 | 2 | 0 | 0 | 0 |
| 56 | JJ Yeley | | | 0 | 4 | 0 | 0 | 0 |
| 57 | Ryan Sieg | | | 0 | 5 | 0 | 0 | 0 |
| 58 | Carl Long | | | 0 | 2 | 0 | 0 | 0 |
| 59 | Brett Moffitt | | | 0 | 5 | 0 | 0 | 0 |
| 60 | B.J. McLeod | | | 0 | 6 | 0 | 0 | 0 |
| 61 | Josh Bilicki | | | 0 | 2 | 0 | 0 | 0 |
| 62 | Ray Black II | | | 0 | 1 | 0 | 0 | 0 |