Vettel forced to take final fresh engine in Malaysia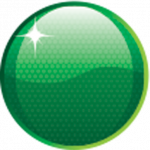 Sebastian Vettel will start qualifying with the last of his four Ferrari engines after an electrical problem during final Formula 1 practice in Malaysia drew an early close to his session.
Vettel was second fastest for the session, marginally off the pace of team-mate Kimi Raikkonen, but was forced to crawl back to the pits stuck in second gear.
The German set the second fastest time in FP3, fractionally slower than Ferrari team-mate Kimi Raikkonen, but was forced to cut short his running early after returning to the pits stuck in second gear.
Initial examination of the car pointed to an electrical problem and in a bid to avoid a repeat in qualifying or the race, Ferrari has opted to fit a new engine.
The engine will be the upgraded version that Ferrari has been working on for some time.
Ferrari considered delaying introducing the new specification until either next week's Japanese Grand Prix, or the United States Grand Prix two weeks later.
It is also Vettel's final power unit of the season, which means any further change over the remainder of the season will result in a penalty.
Vettel had enjoyed a lucky break following his crash at the start of the Singapore Grand Prix, after the engine he used there escaped damage.
But the FP3 problem means he now moves onto his fourth and final engine, although Vettel could return to any of the first three engines if Ferrari is happy they can be salvaged without changing more components that would result in a penalty.
Vettel and Raikkonen have both used three internal combustion engines, MGU-Hs, MGU-Ks, energy stores and control electronics and four turbochargers so far.
Vettel trails Lewis Hamilton by 28 points in the championship and will be hoping to take advantage of Mercedes' struggles in Malaysia to significantly reduce that deficit.
Mercedes introduced a fourth engine for both Hamilton and Valtteri Bottas in Belgium, but believes it can shuffle around its pool of engines to ensure both drivers see out the campaign without sanction.