F1 teams concerned as FIA technical chief quits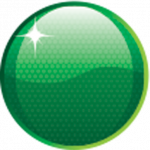 Teams in the Formula 1 paddock are united in their concern that former FIA technical department boss Marcin Budkowski has resigned his role ahead of joining Renault.
Though yet to be confirmed, it's understood Budkowski will join Renault after being offered a senior management role by the French manufacturer.
While the French team has so far declined to comment, the situation has caused unease in the paddock and Red Bull team principal Christian Horner made clear how unhappy he was.
"We will take major issue with that if he does end up in another team," said Horner.
"You place an enormous of trust in the role that Marcin has been responsible for.
"He has been in an extremely privileged position where he has extremely recently been in people's windtunnels and been looking at intimate details of knowledge of next year's cars.
"I think three months' notice period and for him to then turn up in a competitor team in F1, is entirely inappropriate.
"I hope that isn't the case and I am sure it will get discussed quite seriously at the next Strategy Group meeting."
Sauber team principal Fred Vasseur added: "We need to know where Marcin will go, but it is a big issue.
"The FIA is fully aware of all the details of the team's project, and if we cannot be open with the FIA it is a tricky situation."
Horner underlined it was essential teams could trust the FIA with information.
"It is an important part of the role and it is vital that the teams have trust and faith in the governing body that they can share and discuss their technical know-how and technical secrets in many respects," he said.
"These cost millions and millions of pounds, and it should be in confidence that that information does not have the ability to end up in a rival team."
Mercedes motorsport boss Toto Wolff added: "I personally get on with Marcin and wish him success for his career, but we need to look at the [gardening leave] times.
"We need to be transparent with the FIA and give them access, and therefore in order to have the full trust of the teams it is important to have a certain stability and understanding how quick somebody can leave the FIA and join another competitor team."
Force India chief operating officer Otmar Szafnauer said it would have been much better if FIA personnel were barred from joining teams for a 12-month period if they left the governing body.
"It would have been nice to know the notice period," he said.
"Three months I don't think is long enough and if we had known it was three months earlier, perhaps we would have hired him!
"It has to be long enough such that the technology he is aware of is not obsolete but not leading edge.
"There are some sporting regulations that prohibit us from selling current year cars for exactly the same reason."