Jim Morton honoured with Race of Stars trophy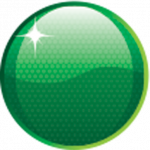 The memory of respected karting figure and Supercars team owner Jim Morton will be honoured with a new perpetual trophy at the Gold Coast Race of Stars.
From next month's fifth edition, the Jim Morton Trophy presented by Castrol Edge will be awarded to the highest placed Australian in the KZ2 Gearbox category.
Morton was the original DAP kart importer in the 1980s before going on to establish the renowned Tony Kart team.
He mentored James Courtney to two World Karting Championships and also played a pivotal role in the careers of drivers such as Ryan Briscoe, Mark Winterbottom, Jason Bright and Michael Caruso.
Morton also ran SpeedFX Racing in the Dunlop Super2 Series, which took on the moniker of Ford Rising Stars Racing and eventually stepped up to the Virgin Australian Supercars Championship in 2008.
He passed away from mesothelioma in December 2014.
"Jim played a massive role in my career, especially in the early stages," said Courtney.
"More than that he remained a terrific mate through my entire career.
"I was massively close to 'Morto'. He was really one of the unsung heroes of Australian motorsport in the role he played helping so many young kids.
"He was genuinely one of the world's best guys, a really good man and you can't ask for more than that."
Caruso spent two stints under Morton's watch, in karting and in Super2.
"Jim basically gave me my start, not only in karts, but particularly V8 Supercars with the Development Series ride for a couple of seasons," said Caruso.
"He mentored me in so many areas and really just wanted me to live my dream.
"Jim and my father (Mick) were good mates and that really formed a great relationship between the two families.
"Jim was a guy that could read situations very well, specifically high-pressure moments. He really had a good understanding of what needed to be said and when it needed to be said.
"As a kid when you wanted to me the next Michael Schumacher he always knew how to get the most out of you at the right the moments.
"I cannot tell you how grateful I am for everything he did for me."
Castrol Edge initiated the award after the oil giant had previously sponsored the Tony Kart squad.
The KZ2 category at the Gold Coast Race of Stars will feature a host of top karters, including dual and current world champion Paolo de Conto, five-time world champion Davide Forè, and new Australian champion Joshua Fife.
The event will be held at Pimpama's Xtreme Karting Complex on October 13-15 as part of the pre-Gold Coast 600 SuperFest.