Free-to-air Formula 1 coverage slashed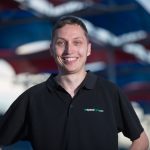 The Australian Grand Prix will be the only Formula 1 event broadcast live on free-to-air television in Australia under a new agreement beginning with immediate effect.
Pay television network Foxtel has confirmed that it will continue to televise every F1 practice, qualifying and race ad-break free next year and will show the remaining six races of the current F1 season exclusively live.
Network 10 had originally been scheduled to broadcast three of those races, that being this weekend's Malaysian Grand Prix, the Mexican Grand Prix and the Abu Dhabi Grand Prix season finale.
The arrangement was part of a deal, signed in 2015, to air 10 of the season's 21 races live on the station.
The Australian Grand Prix, which is included on the anti siphoning list, will remain on Network 10, who has struck a new two-year deal.
It has since been confirmed that the network will show highlights from each F1 race for the remainder of this season and next on its sister ONE channel on Mondays.
The move arrives while the troubled Network 10 is in the process of a takeover by American media organisation CBS, having been placed into administration earlier this year.
"Fox Sports will ensure Formula 1 fans in Australia can continue to watch every practice, qualifying and race live," said Fox Sports CEO Patrick Delany.
"And from next season, we will be able to deliver even better coverage with no ad-breaks during racing for every race on the F1 calendar including the Australian Grand Prix.
"Fox Sports will be the only place to see the Malaysia Grand Prix live."
Network 10 will continue as the free-to-air home of Supercars and MotoGP for the remainder of the season, with its 2017 programming schedule unchanged at this stage.
Network Ten Chief Executive Officer, Paul Anderson, said: "The Australian Grand Prix is an iconic sporting event and we are delighted that it will remain on TEN.
"Network Ten remains the free-to-air television home of motorsport. Our line-up includes the Supercars Championship, including the Supercars Supercheap Auto Bathurst 1000, the MotoGP World Championship and the motorsport destination show RPM."