Engine mix-up blamed for Suzuki's poor season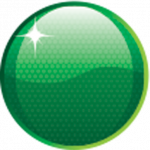 Suzuki's extremely poor 2017 MotoGP campaign is believed to be in part due to Andrea Iannone choosing the wrong specification of engine to be homologated in winter testing last year.
Maverick Viñales gave Suzuki a drought-breaking race win last year, but new riders Iannone and Alex Rins sit 16th and 20th in the standings so far this year.
One of Suzuki's weak points this year has been its engine characteristics.
Viñales and then-team-mate Aleix Espargaro realised last year that they could enter some corners aggressively, but lacked acceleration exiting them, as well as top speed.
To compensate for this problem, Suzuki built a new engine that was not tested on track until a private session at Jerez last November.
Rins did not take part in that test as he was injured after a crash at Valencia, giving Iannone sole responsibility for decision-making.
He tested two engines at Jerez; one with the 2016 base and another one with a new setting.
Iannone concluded that the new version was clearly better and Suzuki therefore homologated that specification for the 2017 season.
But its poor results have led the team to think that Iannone's initial feedback about the engine may not have been accurate, according to a report by Autosport.
This theory gained further weight when Iannone and Rins tried an engine similar to the 2016 version at Brno last month and came away pleased with its performance.
"In the test we did after Brno, Alex tried an engine with similar specs to the 2016 and was very happy," Brivio told Autosport.
"Andrea had already tested it and gave us the same feedback.
"The problem is that we can't use it, as per the rules."
Suzuki stayed on at Aragon for a two-day test this week, continuing to compare the 2016 and '17 engines and also evaluate chassis improvements for the forthcoming flyaway races.
"We're satisfied by these two days because it is important to find some time, away from the pressure, to get back to some things we've previously tried, and also to try new improvements," said Brivio.
"We could test new configurations to be used within the remaining portion of this season, and also test some new pieces for the 2018 machine that we would like to have ready for the Valencia test in November.
"We would like to test the first new 2018 configuration there."